A woman was seen using an umbrella indoors at a hospital. The photo started a discussion on Facebook and people are justifying the reasons she is using the umbrella indoors.
Netizens are confused.
Here are what netizens say: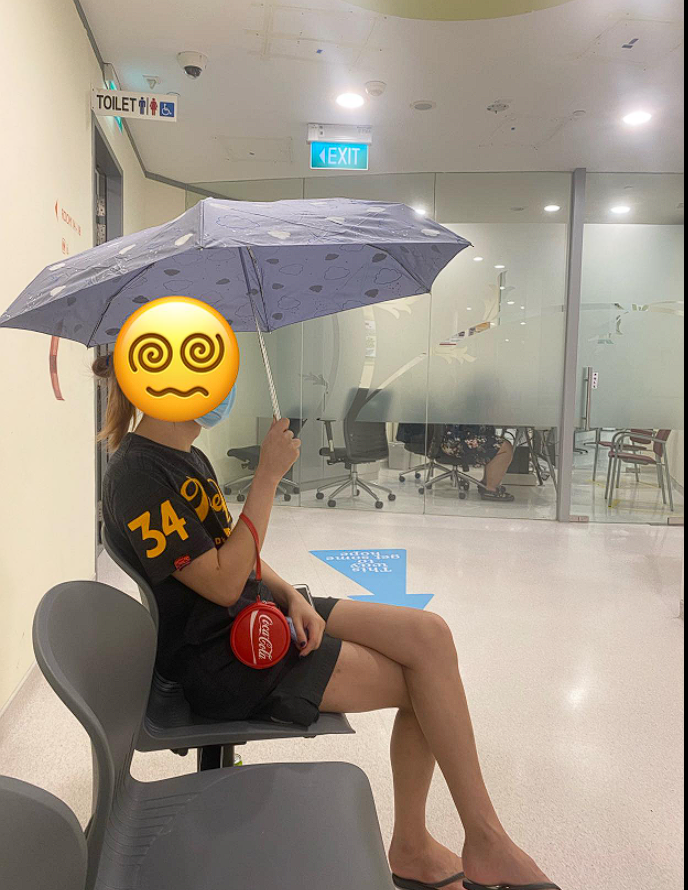 I guess it is a good way to avoid hospital CCTV.
U never watch olden days movies. The umbrella is sheltering some one else. U cannot see doesn't mean she can mah.
I use umbrella indoors too,as well sunglasses when the sunlight go through the glass door in our balcony.
I have ever seen a guy opening an umbrella in a bus and hide inside it. I thought he is a bit cookoo and just want to sleep but when he alighted , he used the open umbrella to shield himself from the other pedestrians and then I know he also OCD
At IMH? then that is normal….
Because nowadays 1 store consists hundreds of lights! My workplace was so bright until my eyes were damaged and now I need to use spectacles! The customer complained also! Feedback is no use it's very terrible to have so many lights in the store
Maybe sensitive to light and didn't bring shade out.Please don't judge other if you don't know what they are facing.
Maybe she is thinking of something and she forgotten to fold the umbrella. Just remind her.