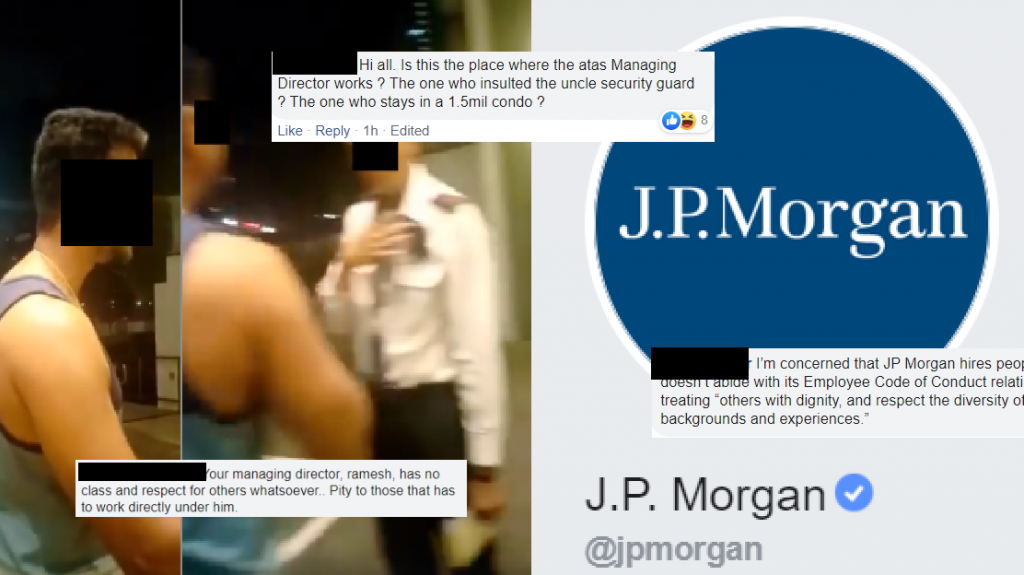 After a video of a man arguing with a security guard working at a Condo, he has been known as the "$1.5 million condo man" by netizens of the internet.
Various comments on a video lead many netizens to believed that the man in the video is of a high position in JPMorgan, his photo and Linkedin profile is also shared online claiming the man in the video is the staff of JPMorgan.
However, Singapore Uncensored found the source of the first comment that made the claims. It appears to originate from a fake Facebook account that was not even real.
There is no credibility from a Fake Facebook account.
Until JPMorgan clarifies that the man is indeed an employee of JPMorgan, netizens are advised not to jump in and throw insults.