A netizen has recently posted on Facebook appealing for information on an apparent case of hit and run involving his stationary parked vehicle on 5 November 2021.
According to the post by the netizen, his car was parked along the Cheng Mun Chee Kee Pig Organ Soup outlet at Beatty Lane, address 24 Foch Road Singapore 209263.
The timing of the alleged hit and run is estimated by the netizen to be between 11pm to 3.15am.
The netizen hopes that anyone with information on this incident be it eyewitnesses or anyone with dashcam footage can reach out to him.
If you had happened to spot the incident, you may reach out to him at his Facebook below.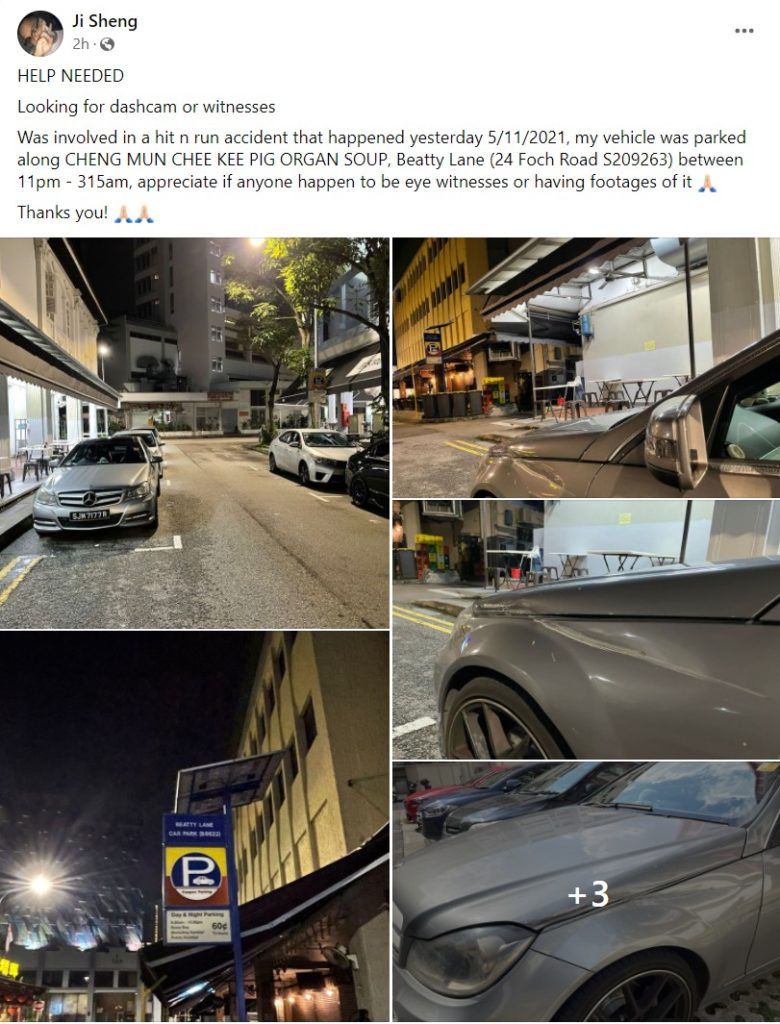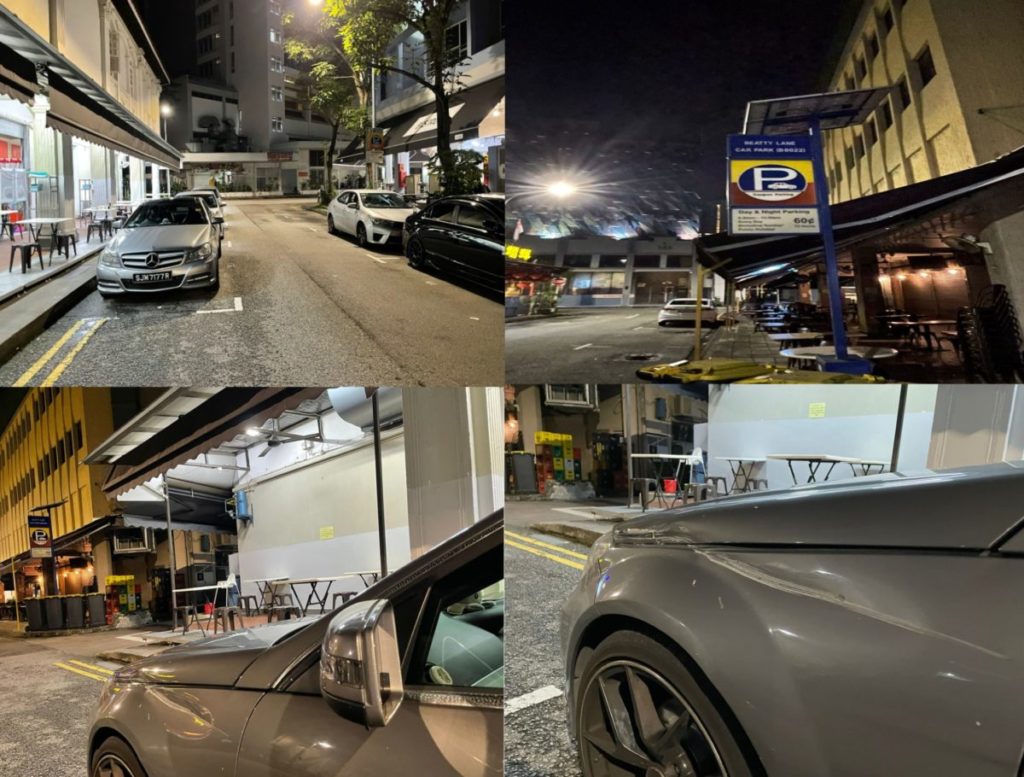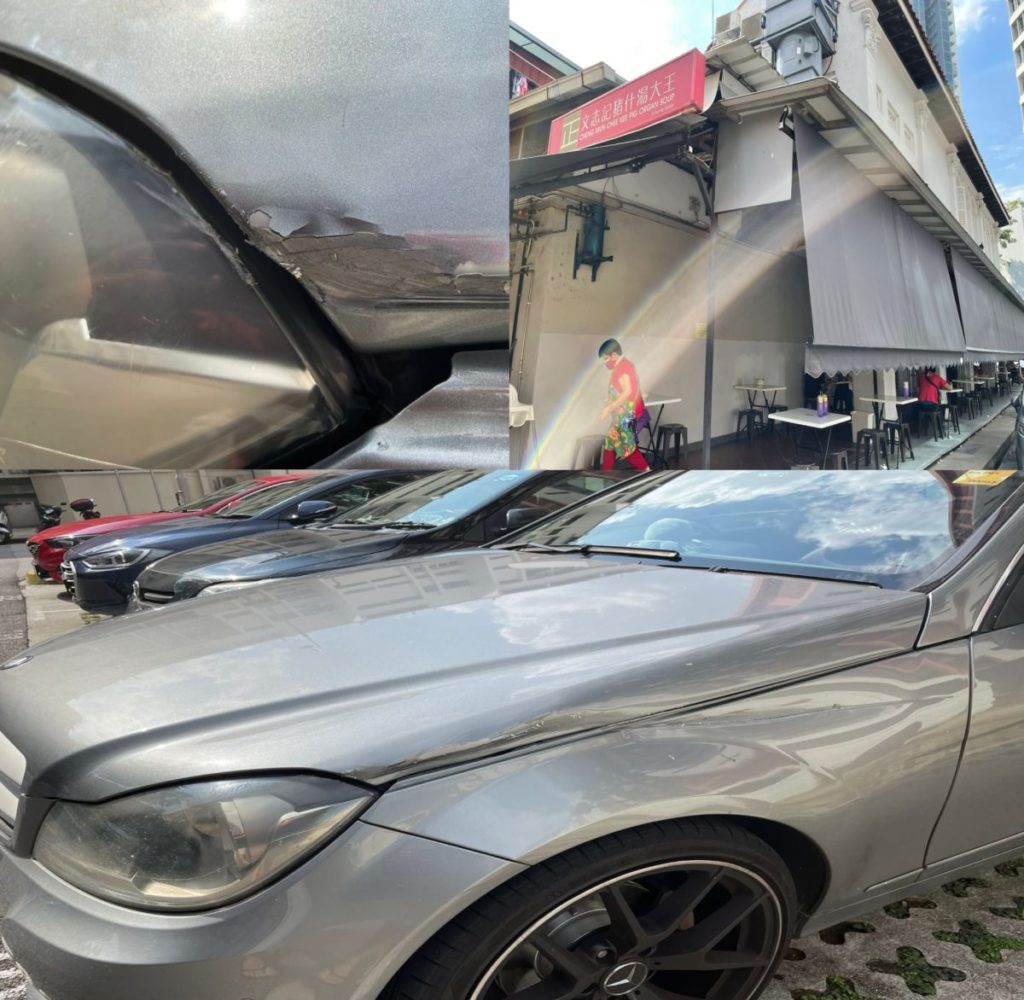 Image source: Facebook user Ji Sheng