A netizen recently shared a photo of his (assuming the netizen is a male person) parking fee upon exiting the carpark.
The fee displayed on the gantry meter read $67,896, followed an "insufficient balance" message below it.
The incident presumably took place at 30 Loyang Way, according to Facebook page Beh Chia Lor – Singapore Road.
It is unclear why or how the person's parking fees amounted to this mind-boggling amount, although netizens have been kind enough to offer a myriad of possible explanations.
Netizens try to explain the fee
The explanations have been coming in thick and fast from netizens who attempted to debunk and uncover the truth behind the $68k parking fee.
One netizen said that the car has been parked at the carpark since the year 1821, which coincidentally was the same year the Singapore General Hospital was established.
On a side note, Sir Stamford Raffles arrived in Singapore in 1819, which was presumably the year that the netizen was referring to.
Another netizen debunked the parking fee by saying that the car had been parked there for decades and welcomed the person back from the Bermuda Triangle.
Perhaps more relatable, one netizen commented that he wishes his bank account showed that kind of figure.
Another helpful netizen advised the driver to take his car and slot into the machine.
But in all seriousness, we think it's just a computer glitch though…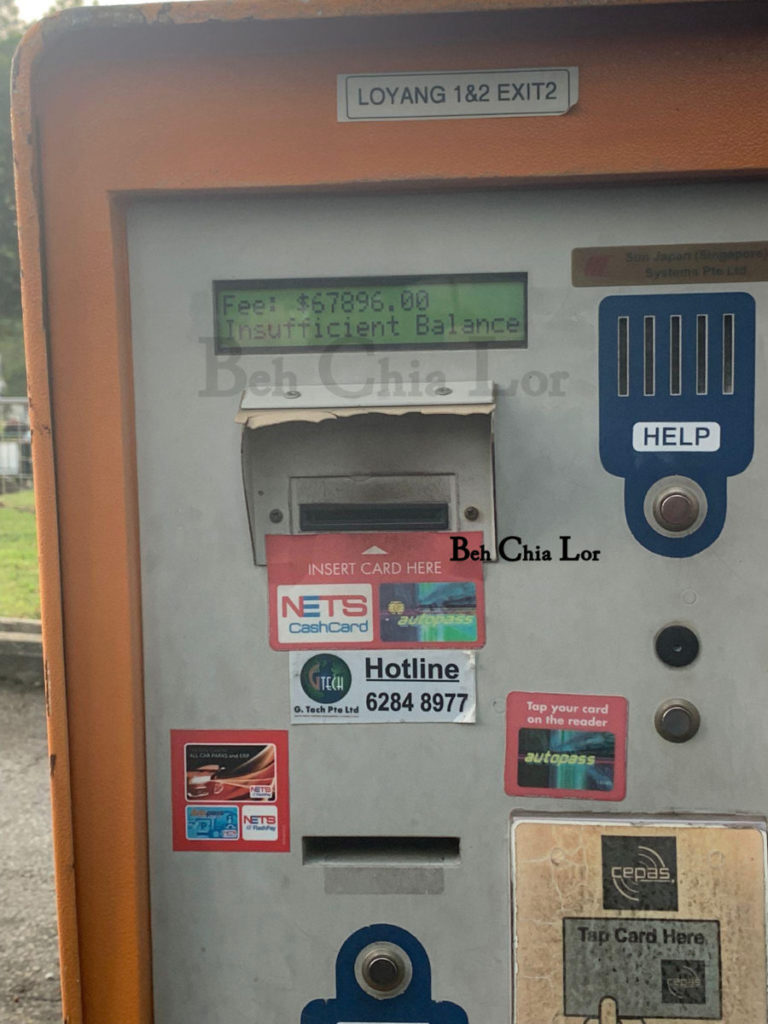 Images source: Beh Chia Lor – Singapore Road on Facebook