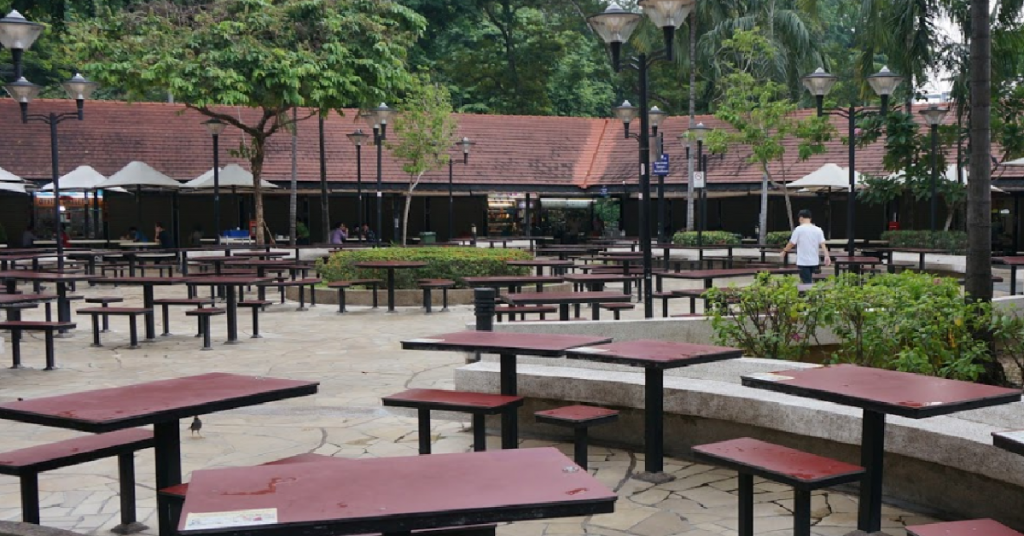 Restaurants and food-stalls have been reallowed to have dining-ins in the Phase 2 of the Circuit Breaker, but they are by no means in the clear, although sales over the past week have improved.
But not every eatery is recovering at the same pace, because the number of people here in Singapore is significantly lower than before due to the lack of tourism.
The people whose livelihoods depend on said tourism are resultantly struggling to make ends meet, especially Newton Food Centre (NFC), famous for its cameo in the movie Crazy Rich Asians.
Speaking to Mothership, some hawkers lamented on the current state of their business recoveries.
When asked about his thoughts on the drop in revenue, the owner of Indian Palace, a stall at NFC, said: "Very bad ah. Yesterday I only earn $200 around the 12 hour clock. $200 and after giving to the workers all, I only left with $50. About 60 to 80 per cent drop. Very tough lah. (sic)"
Al Rayyan Fruits Juice at NFC also chimed in, saying: "Ah yes people from overseas, the tourists, they always come here. Last time I see many of them. Turn right, I see them. Turn left, I see them. Every stall also will have tourist. Now really all gone. All the stalls suffer from that. (sic)"
One of the drinks vendor also noted that the demand for alcohol has increased exponentially, that he sees more drunk customers here than last time.
He said: "Last time, 70 per cent of our customers buy normal halal drinks. 30 per cent buy beer. Now it is opposite. 70 per cent want to buy beer and 30 per cent buy normal drinks."
Some of the vendors gave the rental waiver they received the thumbs up, but they know that that alone is not enough for survival in these unprecedental, tumultuous times – but it has helped lighten their burdens.