OCBC Bank said in a notice dated 31 October that they will be revising the interest rates for their 360 account to 4.65%, from 1 November onwards.
OCBC's announcement
Revision to Interest rates for 360 Account from 1 November 2022
Dear Customers
We wish to inform you that with effect from 1 November 2022, we will be raising the interest rates that we pay on the following deposit account. Please refer to the tables below for more information.
Updates to 360 Account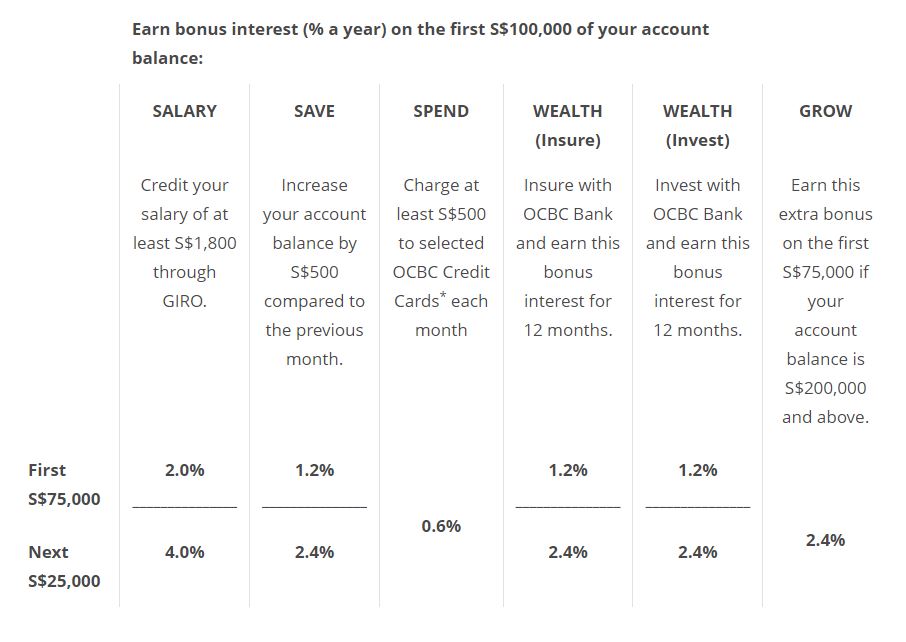 You will earn a base interest of 0.05% per year on your entire account balance.
*Selected OCBC Credit Cards include OCBC 365 Credit Card, OCBC Titanium Rewards Credit Card, OCBC 90°N Visa Card and OCBC 90°N Mastercard.
Thank you for banking with us.