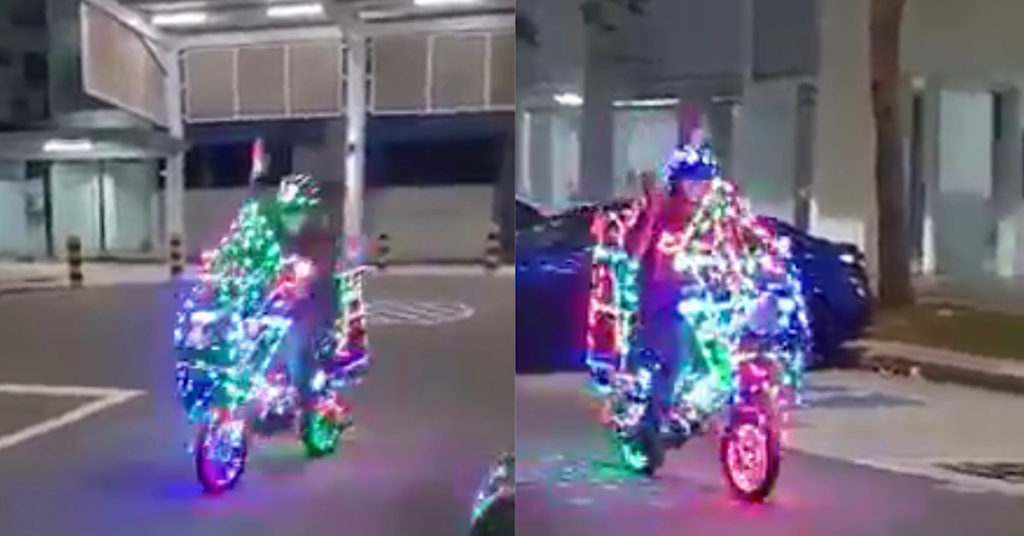 A patriotic uncle was caught on footage cycling around a housing estate with his power assisted bike.
The bike was decorated with a lot of bright and colourful LED lights that we thought it was Christmas rather than NDP.
NDP songs can be heard plying from a speaker on the bike.
Full video loading…
Image and Video source: Raven Qiu on Facebook