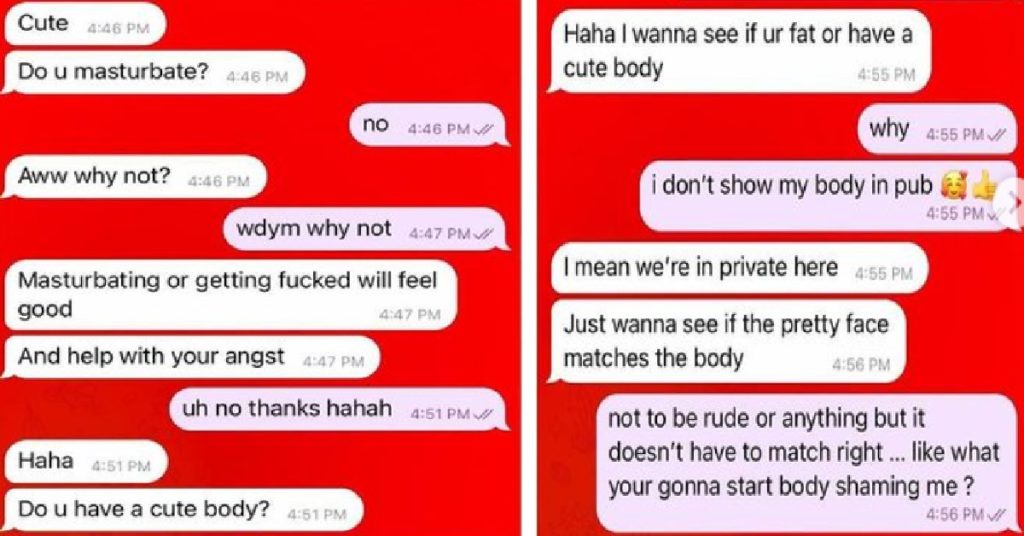 A girl shared how she met a guy on Telegram.
The guy then asked if she has a cute body and whether she m*sturbates.
He then told her then m*sturbating or getting f**ked will feel good and "help with (her) angst".
Here is the story:
"so basically i met this guy which claims he was bi and we chatted on tele ..
then he asked me how did i look like , i sent a photo of me and he asked how my body looked like .
i sent him i pic of me with my fav outfit which is like all black me wearing skirt then he was telling me off like if i was trying to hide my fats or something,
then he proceeded to ask me for body pics cause he wanna jerk off."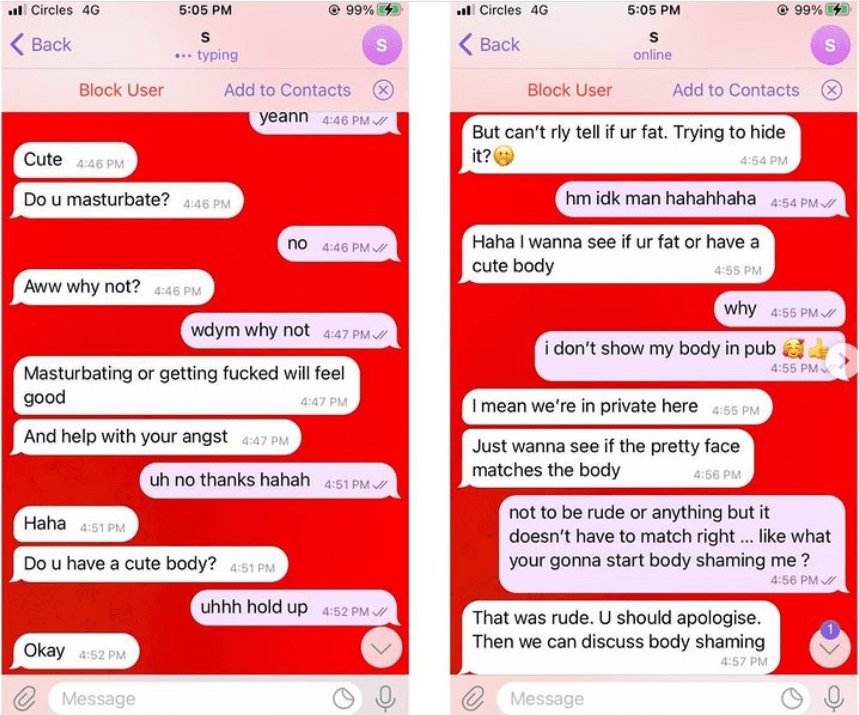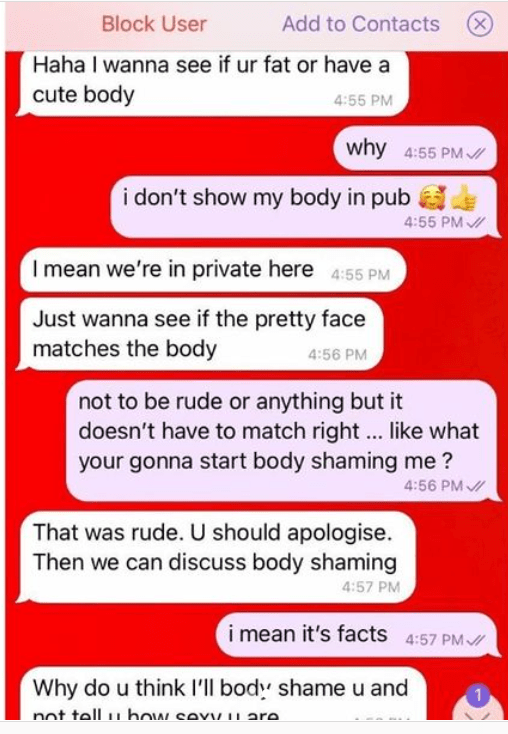 Images source: @yplovestories on IG