Ride hailing apps like Grab and Gojek to name a few have been around for quite some time in Singapore, bringing convenience in the daily lives of many who rely heavily on Taxis and private transportation services.
Recently, a post was seen on social media talking about one Gojek driver's daily driving routine, resulting in fellow drivers having mixed feelings on whether it is wise and safe to have a daily driving routine like this.
In this post we will take a look at the said driver's daily routine as well as the comments from some of the fellow drivers.
The said driver
The driver in question is known as Brian.
According to the Gojek website where they proudly present their featured drivers, Brian had started driving with Gojek due to the pandemic taking a toll on his business as his business requires traveling overseas and he was no longer able to do so.
Driving routine
Gojek describes Brian as an "all-day warrior" as he aims to drive almost every day unless he has commitments with his family.
Brian drives a whopping 12 hours a day from 11am to 11pm on Mondays to Thursdays, taking two short half an hour breaks in between his driving for his meals.
This routine lets him achieve his targets of about $300 – $350 a day on the said days.
Fridays are a little different for Brian as he starts driving from 6am to 9am, before continuing from 2pm to 11pm.
When it comes to the weekends like Saturdays and Sundays, Brian drives a whopping 14 hours a day with 3 breaks in between, enabling him to hit his target of $400 – $500 daily on weekends.
The amount of $400 – $500 daily is after taking into consideration the platform fees and service charges which Gojek charges every driver and after incentives.
Enjoys driving
Despite putting in the long hours each day, Brian said that he finds that the daily incentives given to him are quite achievable within his typical driving routine and he stresses that he is not a driver who will go all out and put in the extra effort to drive.
He finds that these earnings that he achieves are satisfactory in his standards and he is happy and does not feel any stress.
Earnings
These are screenshots of Brian's earnings, as seen from Gojek and the amount that he earns is really what he claims that he can manage.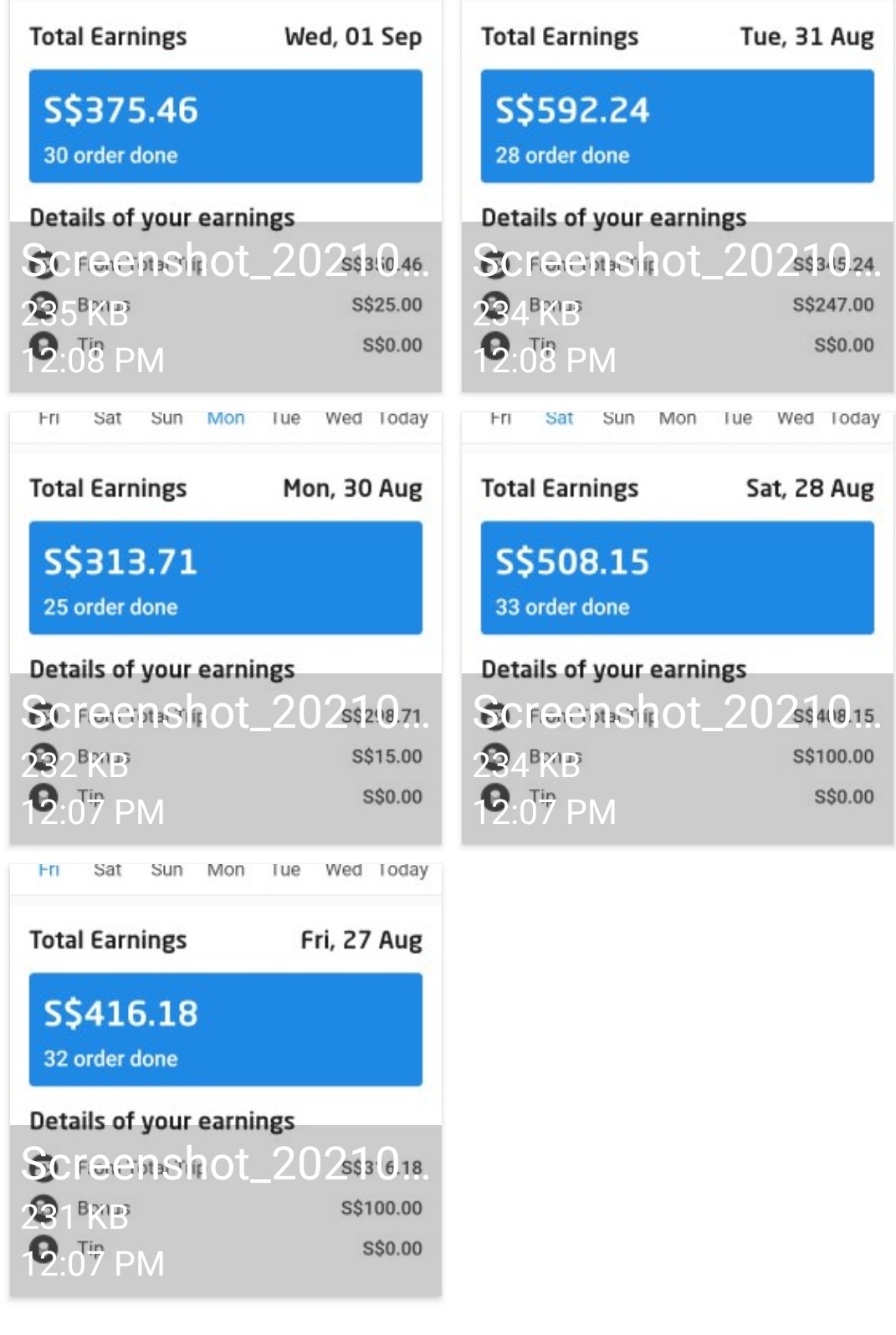 Advice to fellow drivers
Brian advises fellow drivers to take care of their health, keep a positive mindset and recharge with their loved ones.
He also advises drivers to drive smart and be patient as the demand for Gojek rides is high and always there.
Comments from fellow drivers
Fellow drivers have taken to Facebook to comment on Brian's driving routine.
Most of the comments were sarcastic and in disbelief even though they might have meant it as a joke.
Some commented that the way he drives is a ticket to being hospitalized and some said that doing so will mean that the sacrifice of family time will be a lot.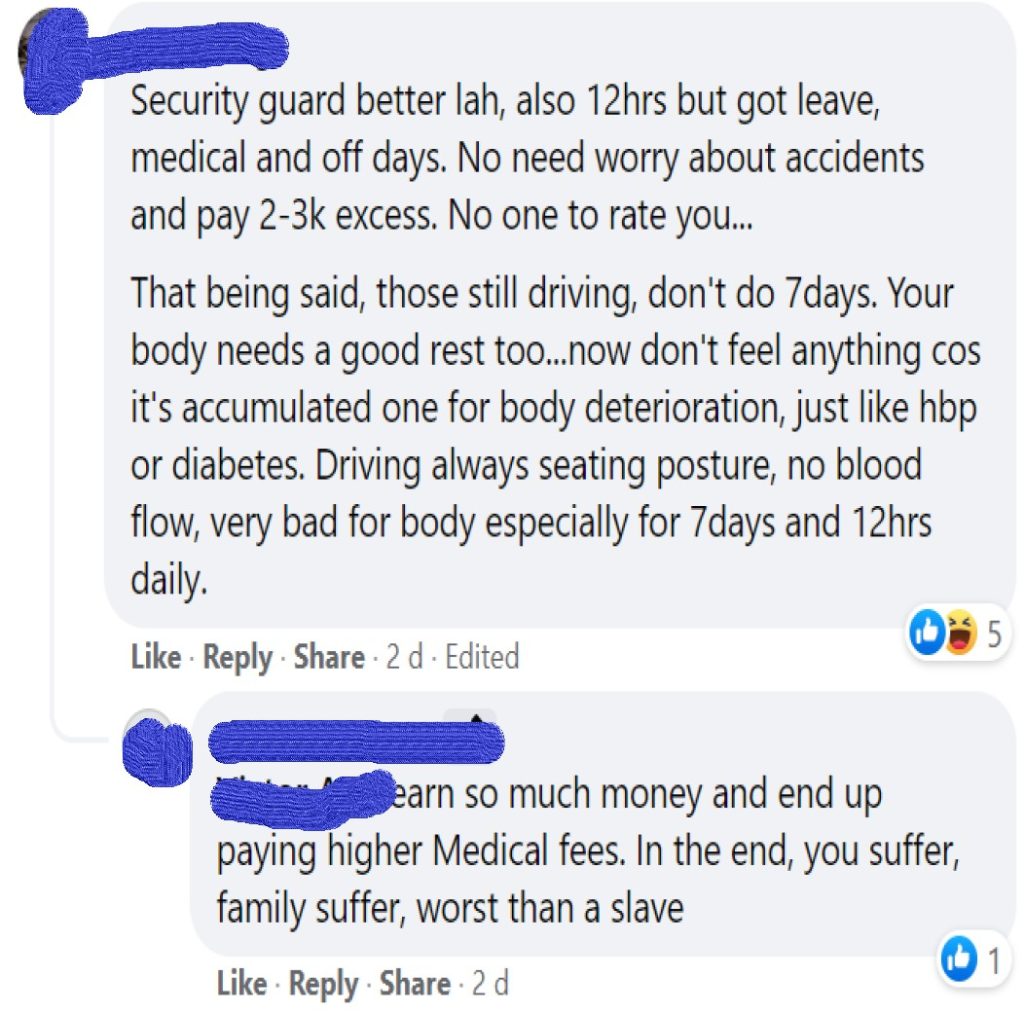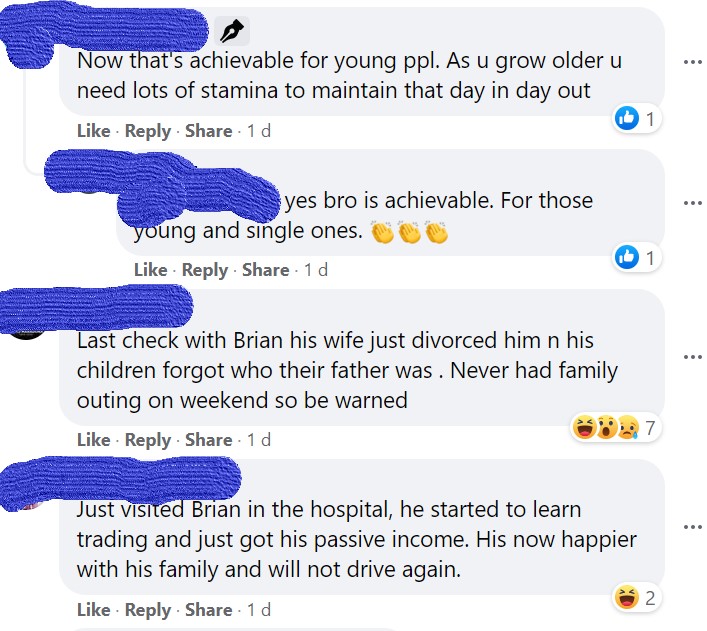 One commented that the rest were just being jealous of Brian's earnings and said that he does not deserve to be labeled a slave just because he is fighting for his own rice bowl.
Another called for positive thinking instead of thinking negatively.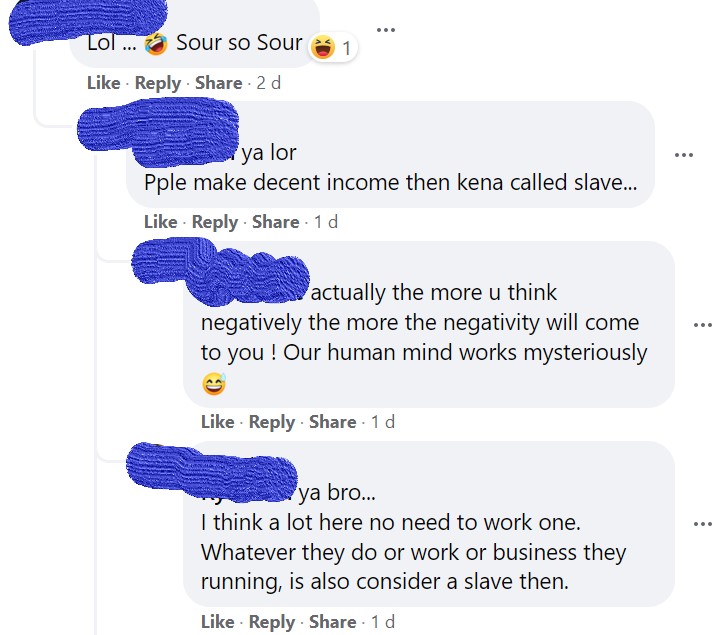 Whatever it is, what Brian does is still a decent living and if he is comfortable and alright with it then we ought to respect his wishes.
After all, we do not know what is going on behind why he chose to stick to this routine.
Image source: PHV – Drivers & Riders SG, Gojek.com, Google Maps