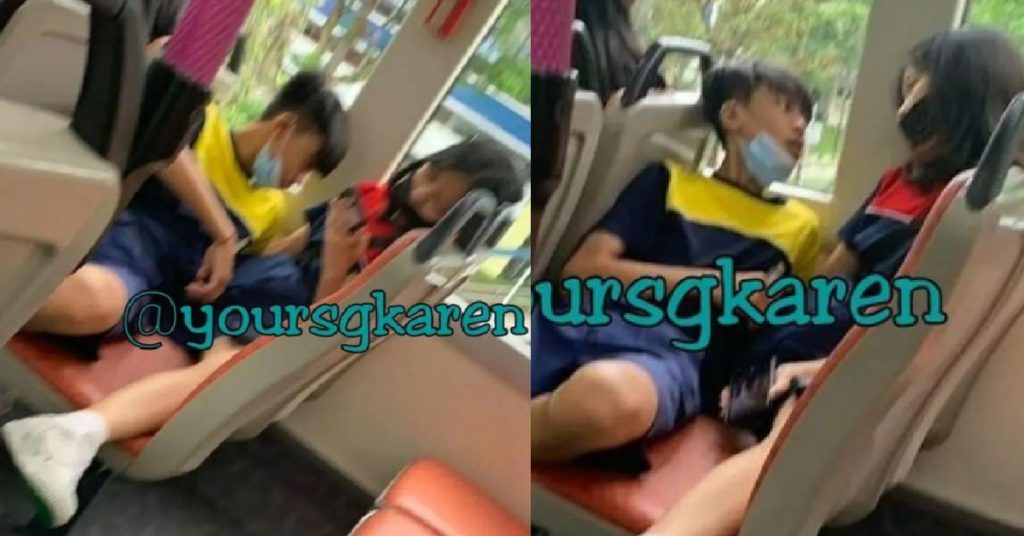 A photo emerged online showing a YP couple having a romantic staring contest inside a bus.
The boy was seen not wearing a mask as he laid down on the girl's lap.
It is unclear who the YPs are or which school they are from, although the netizen who posted the photo captioned it: "Sembawang Pride".