According to YouGov survey findings, Prime Minister Lee Hsien Loong is Singaporeans' second most admired man, ahead of global superstars such as Andy Lau, Jackie Chan, Elon Musk, and Cristiano Ronaldo.
He is only behind former US President Barack Obama in the list, who topped the list for the 4th year in a row.
YouGov is an international research data and analytics group that is based in London, and the survey results are derived from their annual study of public figures that people look up to.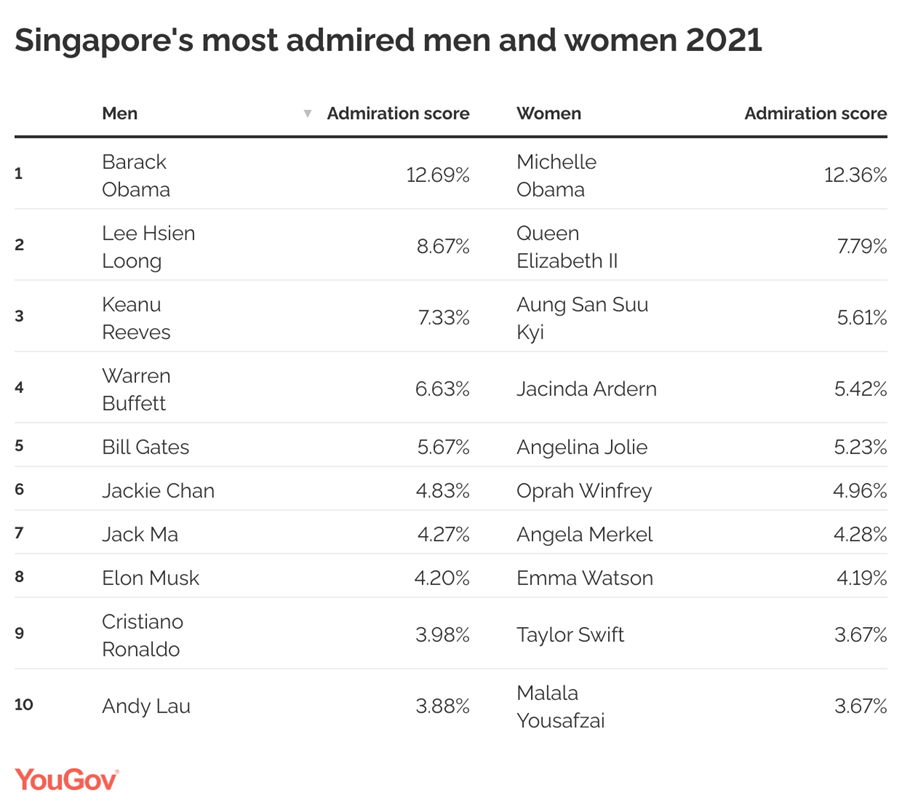 World's most admired people
In terms of the most admired persons in the world, Barack Obama topped the list again, ahead of Bill Gates and Xi Jinping.
New additions to the global list include US President Joe Biden, Blackpink's Lisa and New Zealand Prime Minister Jacinda Ardern.
The survey took in responses from more than 42,000 people across 38 countries and the questions were created in a way to understand the global reach and intensity of a person's support.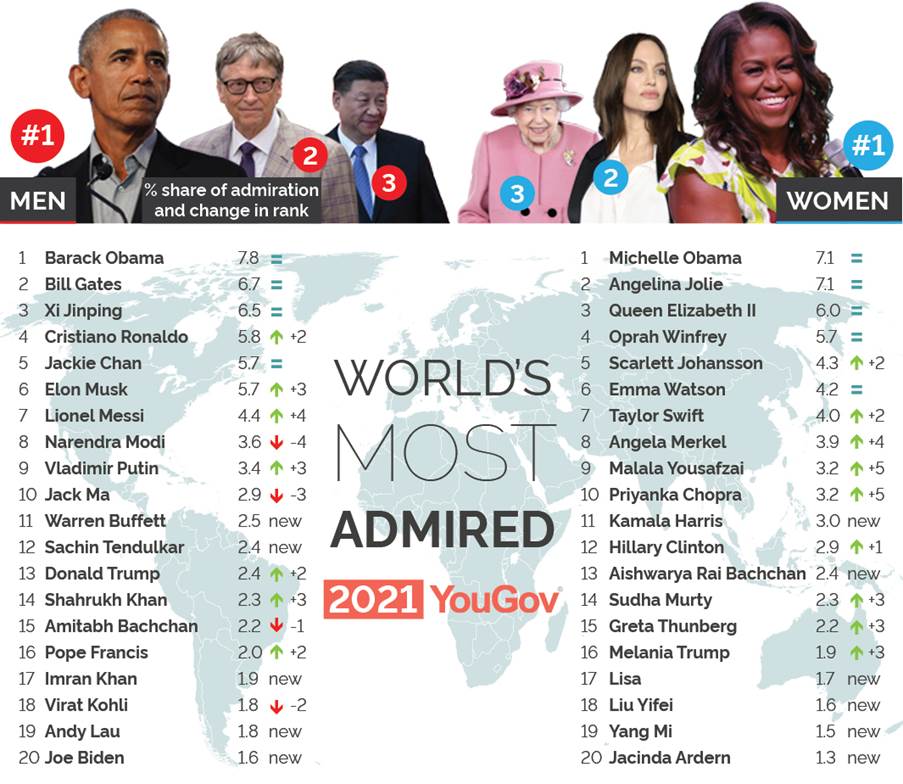 Images source: YouGovAmerica, MCI photo via Lee Hsien Loong Facebook