The Police would like to remind members of the public to be wary of unsolicited spoofed messages purportedly sent by e-commerce platforms offering job opportunities to help merchants boost sales on the platforms. Since May 2022, there have been least 50 victims, with losses amounting to at least $430,000.
In these cases, victims would receive unsolicited messages advertising highly paid affiliate marketing related jobs via SMS, WhatsApp or social media platforms. The scammers would claim that commissions would be given upon the completion of simple tasks online.
Potential victims would then be directed to provide their personal details when they sign up for an account on a spoofed website resembling Lazada, and would subsequently asked to complete tasks in order to earn commissions. The job would often begin with simple tasks such as liking the products on the websites, where victims would earn $2 commission for each like. Victims who were able to withdraw the initial commissions earned, would typically be convinced that it was a legitimate job opportunity. Thereafter, victims would be promised commissions of up to 30% if they were to purchase items on the website. To make the purchase, victims would have to transfer money to bank accounts belonging to unknown individuals for credit in their accounts. These victims would eventually discover that they had been scammed when they were unable to withdraw from their accounts, or when the spoofed Lazada website has been removed.
The Police would like to remind members of the public that that Lazada does not conduct recruitment via SMS, WhatsApp or Telegram Chats. Lazada will also never direct you to a third-party website nor request for your personal details to sign up for jobs.
The Police would also like to advise members of the public to adopt the following precautionary measures:
Do not accept dubious job offers that promise lucrative returns for minimal effort;

Never download applications from unverified sources; and

Never send money to anyone whom you do not know or have not met in person before.
If you have information related to crime, please call the Police Hotline at 1800-255-0000 or submit the information online at www.police.gov.sg/iwitness. All information will be kept strictly confidential. Please dial '999' if you require urgent Police assistance.
For more information on scams, members of the public can visit www.scamalert.sg or call the Anti-Scam Hotline at 1800-722-6688. Join the 'Spot the Signs. Stop the Crimes' campaign at www.scamalert.sg/fight by signing up as an advocate to receive up-to-date messages and share them with your family and friends. Together, we can help stop scams and prevent our loved ones from becoming the next victim.
Annex A
Screenshot of Spoofed SMS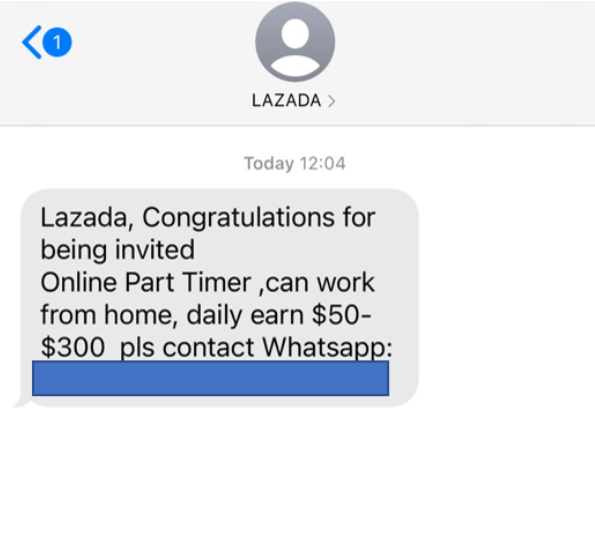 Screenshot of "Lazadasshop" or "Lazadashop" website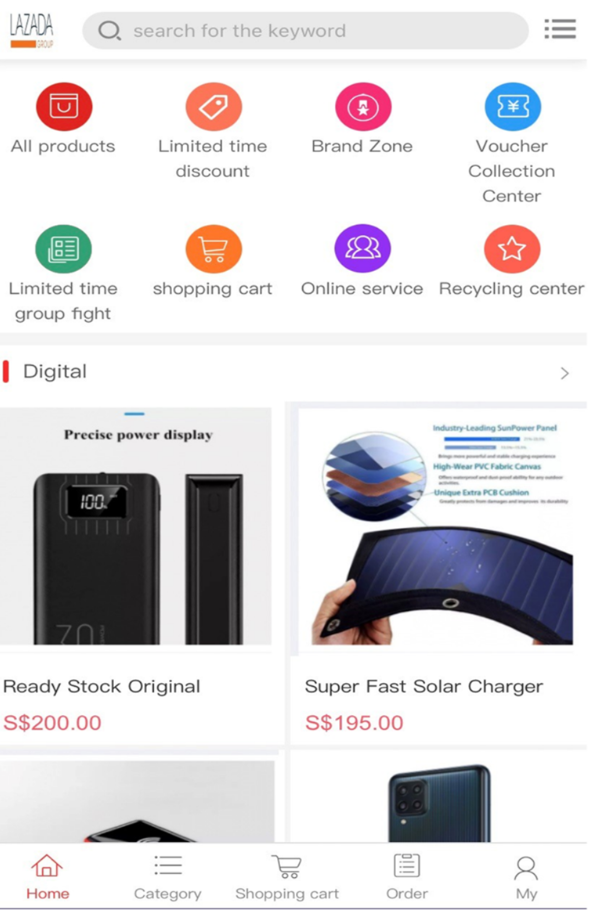 Why do spoofed message appears with legit messages from the E-Commerce Platforms?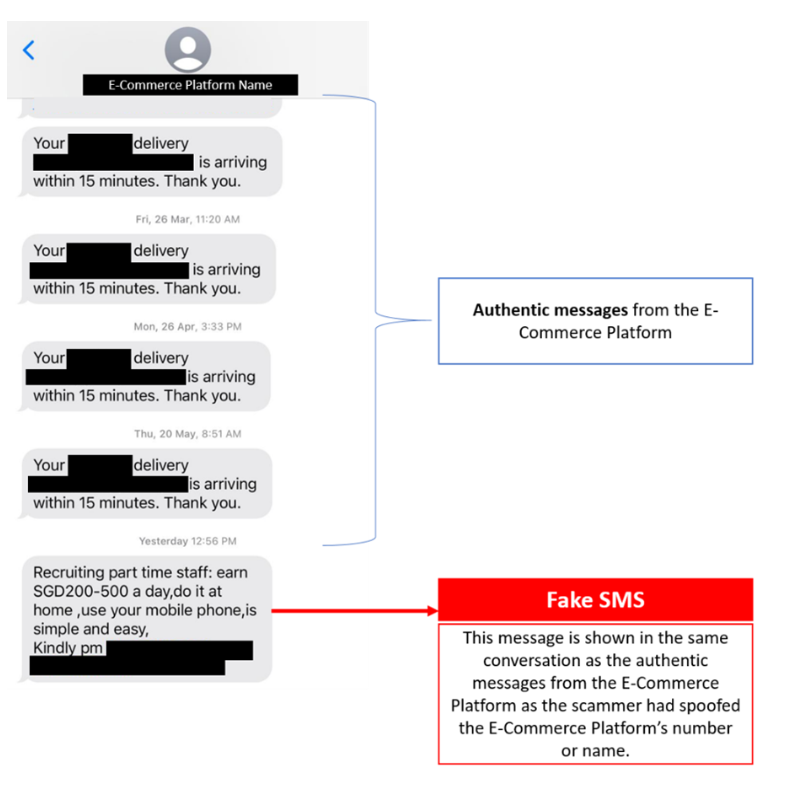 PUBLIC AFFAIRS DEPARTMENT
SINGAPORE POLICE FORCE
11 May 2022 @ 6:40 PM