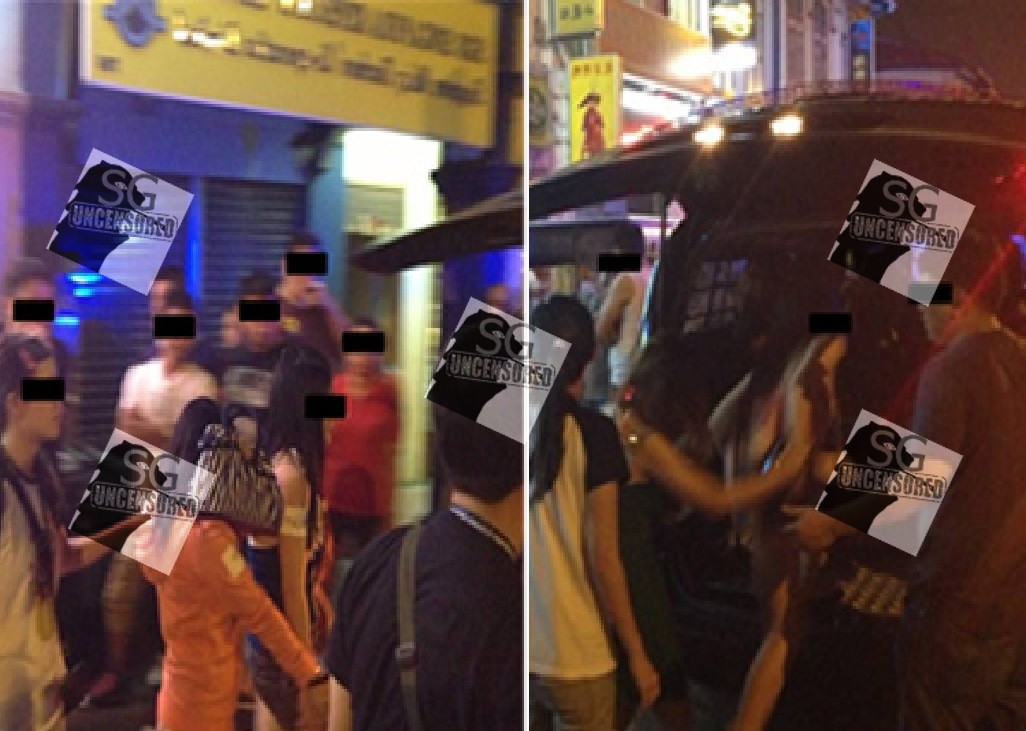 In an eight hour operation involving officers from Bedok Police Division and the Criminal Investigation Department (CID), enforcement checks were carried out at public entertainment outlets in Geylang.
During the operation, 46 suspects – comprising of 45 female foreigners and one male foreigner – were arrested for unlawful employment offences.
The ages of those arrested ranged between 18 and 30.