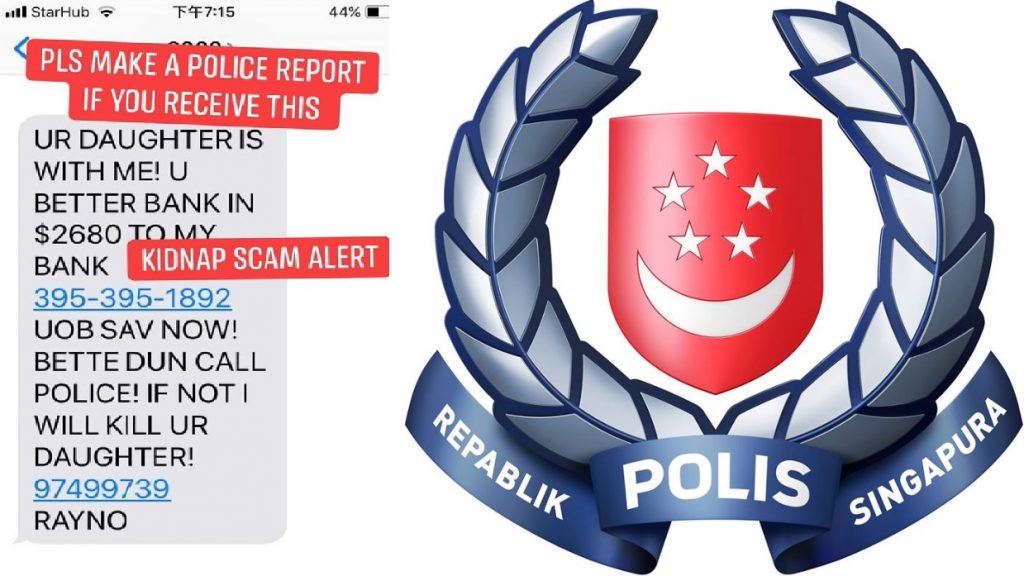 According to a media release, there is a fake kidnapping scam circulating on the messaging platform. The scam has been around since 2019, the Singapore Police Force (SPF) has classified it as a scam and has informed the members of the public to beware of it.
In recent days, the scam had resurfaced and has been circulating again. In the text, the scammers will claim that they have kidnapped your love ones and demand a sum of ransom be transferred.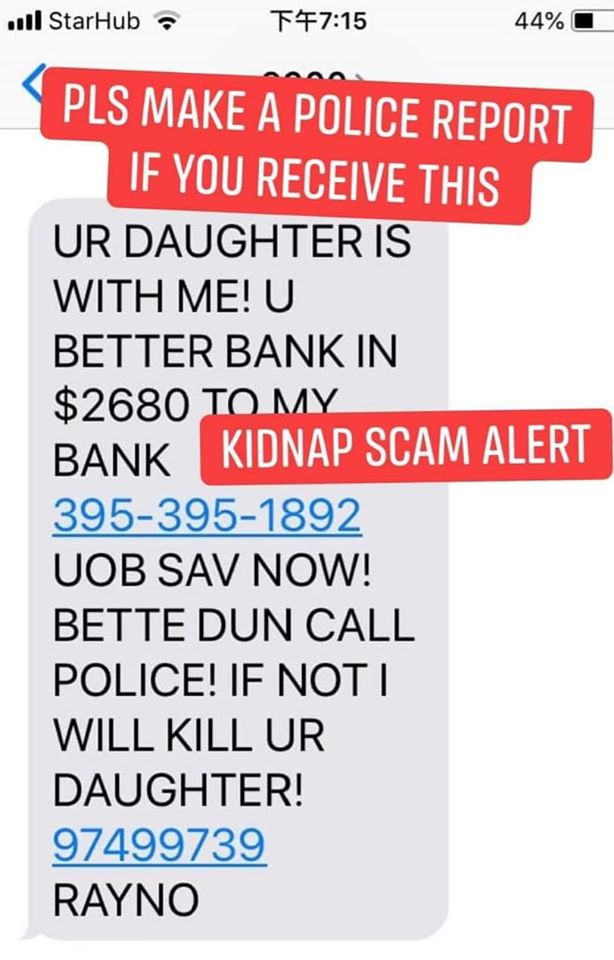 SPF advise the members of the public not to panic upon receiving the text. Members of the public are advised to the following measures after receiving the text.
a. Don't panic – Remain calm and do not reply to the SMS. Block and report the number as spam.
b. Don't believe – Contact your loved one immediately to confirm their safety.
c. Don't give – Do not transfer any money as instructed by the SMSes.
If you wish to provide any information relating to such cases, please call the Police hotline at 1800-255-0000, or submit information online at www.police.gov.sg/iwitness. Please dial '999' if you require urgent Police assistance.
To seek scam-related advice, members of the public may call the anti-scam helpline at 1800-722-6688 or go to www.scamalert.sg. Please share this advisory with your family and friends to prevent them from being the next scam victim.