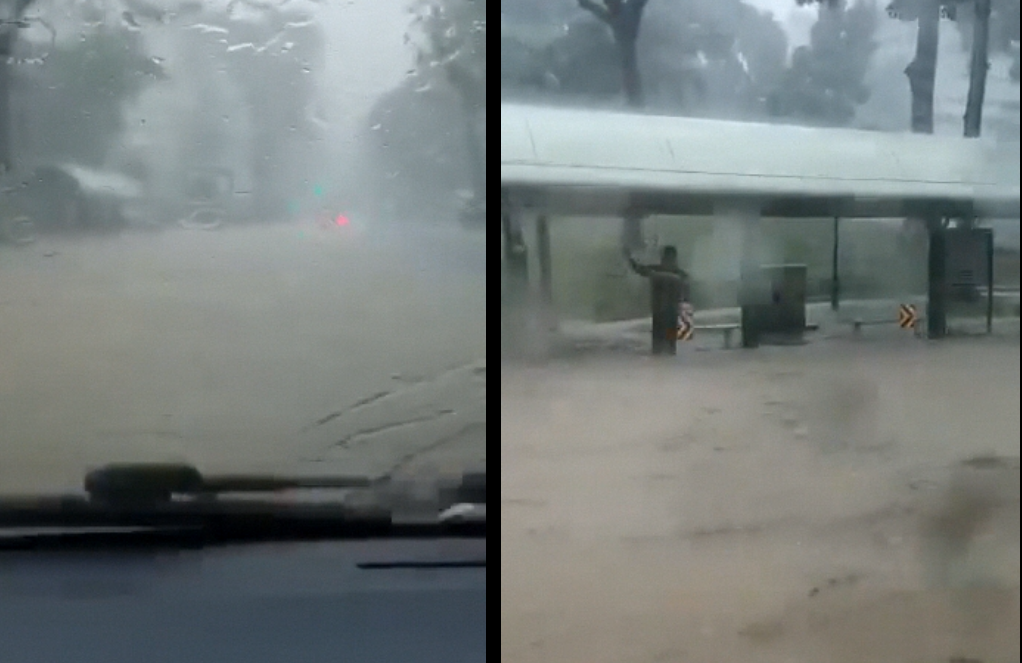 A car was seen driving in the rain in Teck Whye, there was so much water that the road cannot be seen.
This is very dangerous.
A man was waiting at a bus stop and it seems that the water has even reached the footpaths. If you look closely in the video, you will not be able to see his foot. Almost ankle deep.