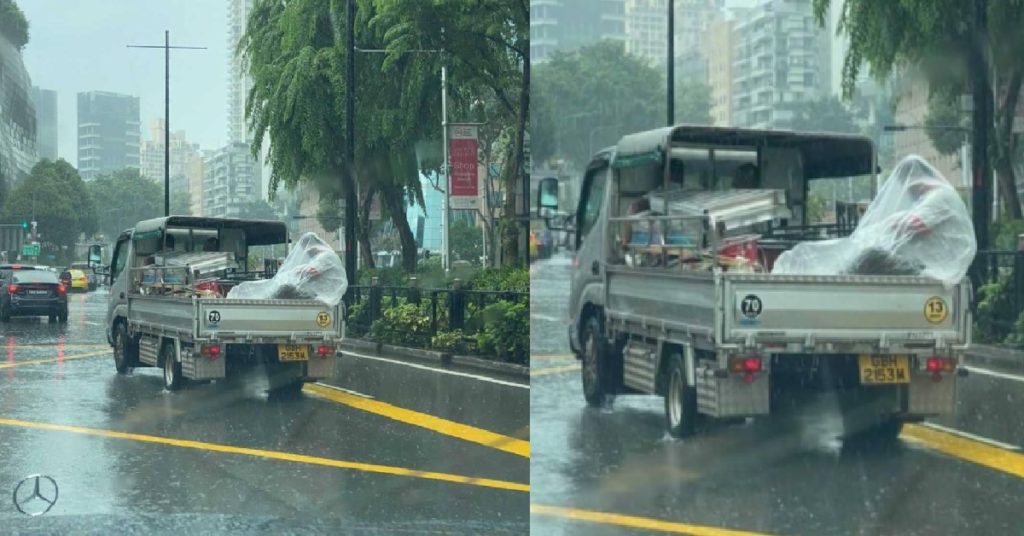 A photo emerged online showing a worker sitting at the back of a lorry, on the edge of the vehicle.
He was seen sitting at the far end of the lorry, as the cargo took up the space under the sheltered part of the vehicle.
The poor worker was seen sitting in the rain, with only a piece of plastic that isn't even a raincoat to cover and shield him from the rain.
One acceleration is all it takes for him to fly out of the lorry.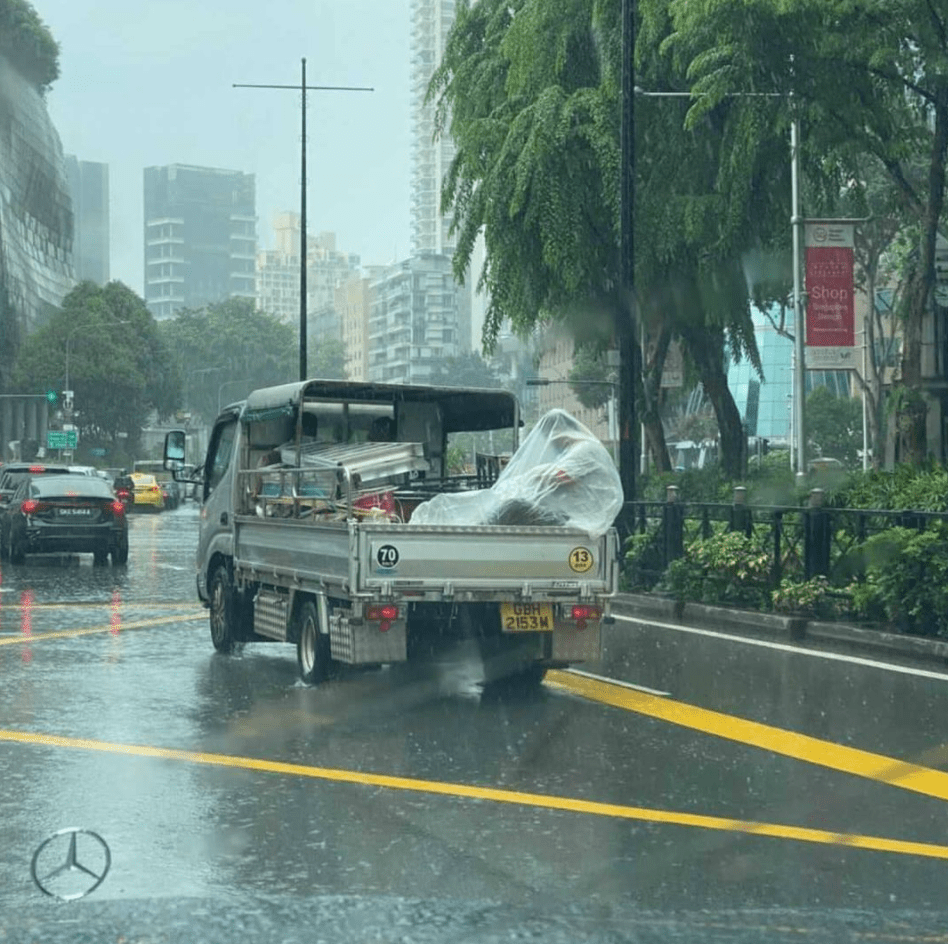 Image source: @wakeupsingapore on IG