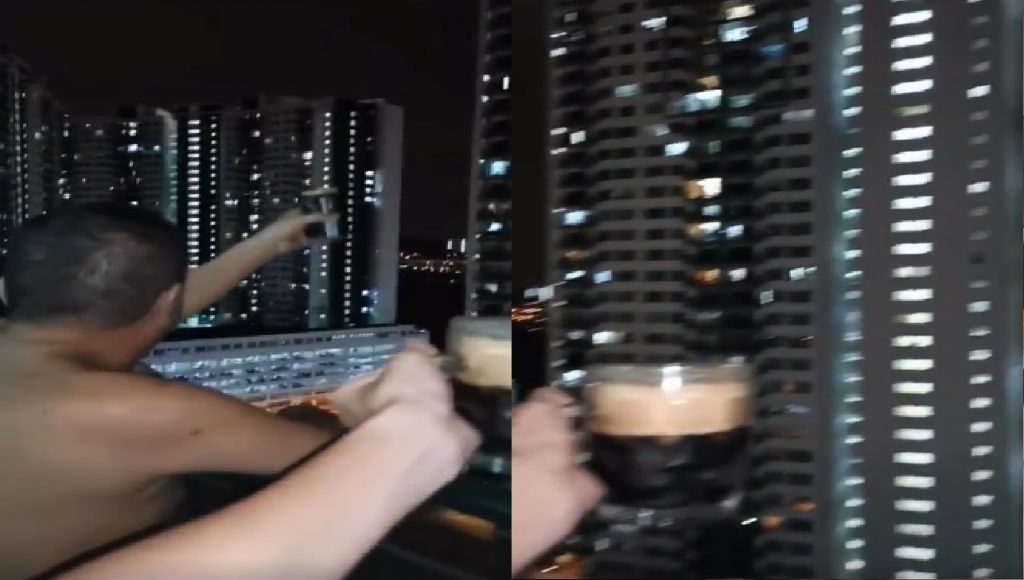 A video of two men standing at their balcony in Singapore can be seen holding there mugs of Guinness Stout and offering a toast to their neighbours.
They shouted shouted in Cantonese "傻傻又过了一天" which direct translates to "stupid stupid another day has past".
I guess they are starting to miss the nightlife in Singapore. Well, at least they managed to entertain themselves somehow.
VIDEO LOADING……