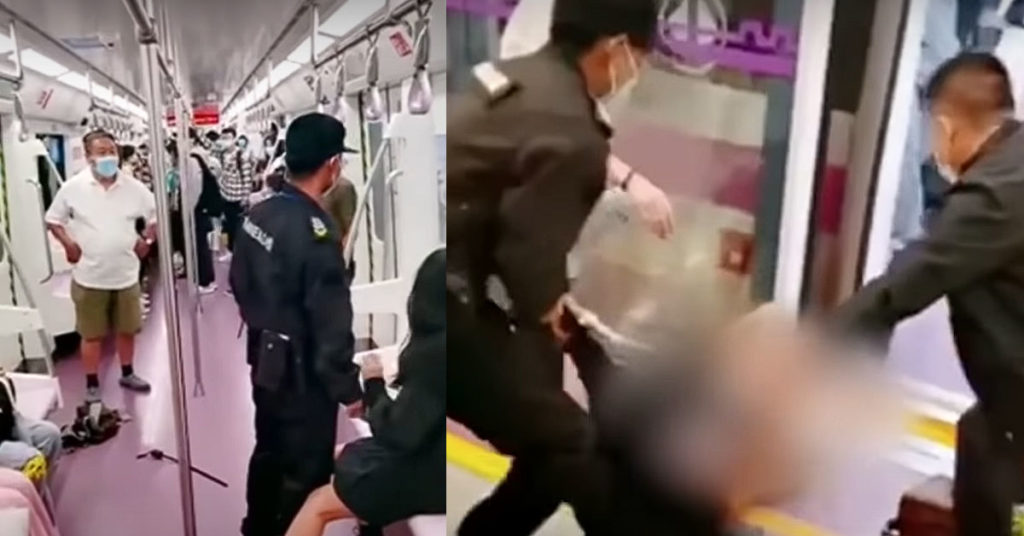 A video went viral after a woman who was spotted behaving like a nuisance on the train cause delays. The incident happened in China in Xi An.
The security had no choice but to dragged the woman out of the train, in the process the woman's clothes were torn and fully exposed.
It is unclear what dispute she is having but the security guard who pulled her out of the train is facing backlash for his actions.
Netizens said that the man should not have physically pulled her out. While other netizens support the security guard.
Following widespread outcry over the event, Xian Metro replied by claiming that the woman had a disagreement with another passenger on board. They were shouting obscenities at one other and creating physical disturbances to other passengers, according to the statement.
Full Video Loading…