A netizen recently shared a few images on her social media page on how she ordered Lor Mee delivery from Hup Kah Noodle House located in Fernvale from the FoodPanda platform only to find a dead cockroach inside the Lor Mee broth after consuming almost half of it.
Gave feedback
She then took a photo of the dead cockroach with the Lor Mee and feedbacked to FoodPanda, Singapore Food Agency (SFA) as well as the National Environmental Agency (NEA) by tagging them inside her post.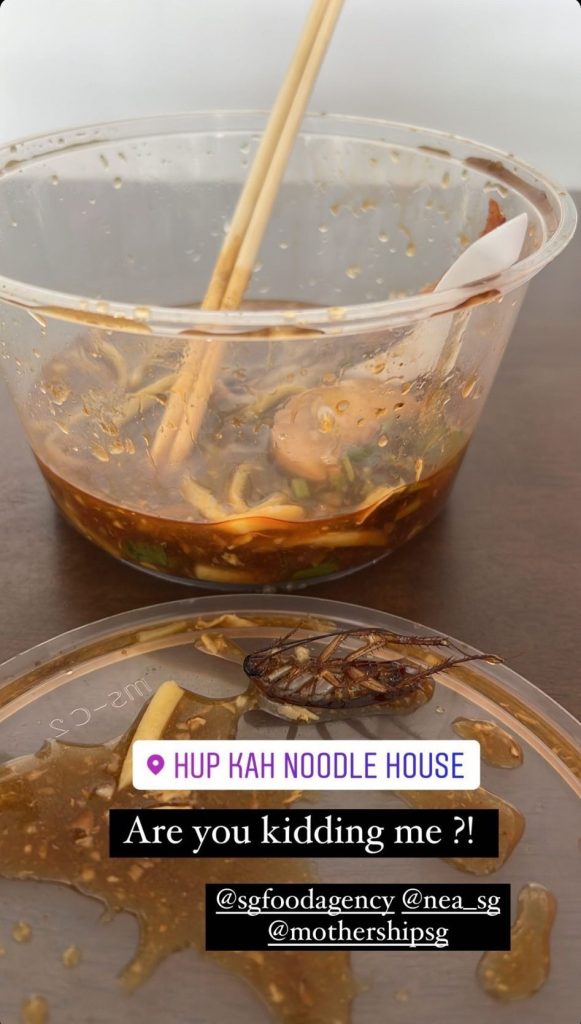 Netizen is pregnant
The netizen also uploaded an image of her chat log with FoodPanda on their platform.
FoodPanda then proceeded to thank her for bringing the issue up and apologised for giving her an unpleasant experience.
They offered her a refund of $5.20 for her the order and asked her if its okay if they proceeded with the refund.
The netizen adds that she feels FoodPanda is not going to do anything about the matter other than refunding her for one lor mee.
She is also wondering if its really about the money and if FoodPanda is just going to sweep the matter under the carpet.
She appears to want answers on why is the cockroach inside the food and she adds that they had better pray that her baby in her tummy don't feel sick.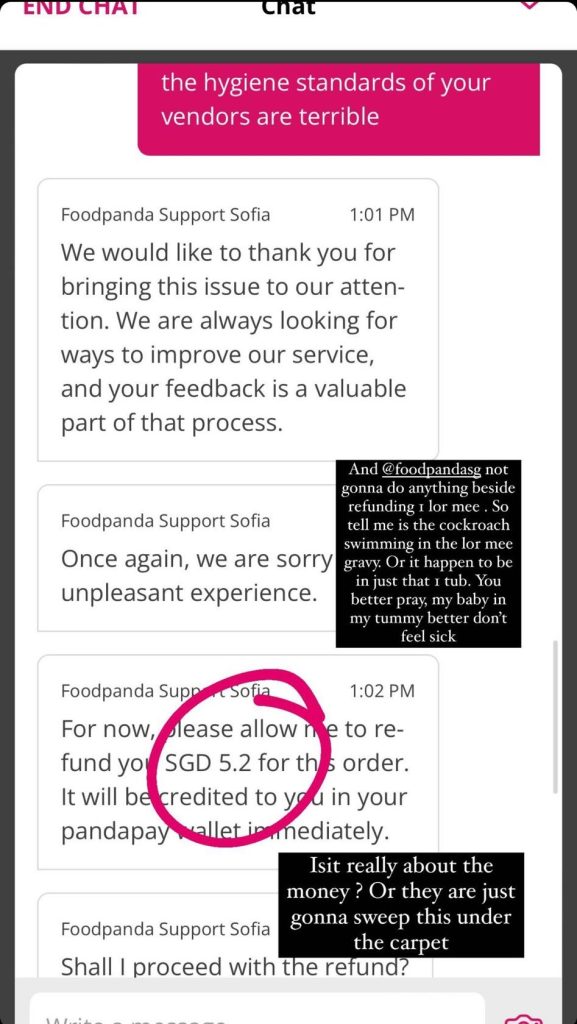 Lodged official complain with SFA
The netizen also uploaded an image which shows a screengrab from the SFA's website, which shows that she has contacted them with her feedback.
She adds that she has complained and have even added a picture of her puke inside the toilet bowl to SFA.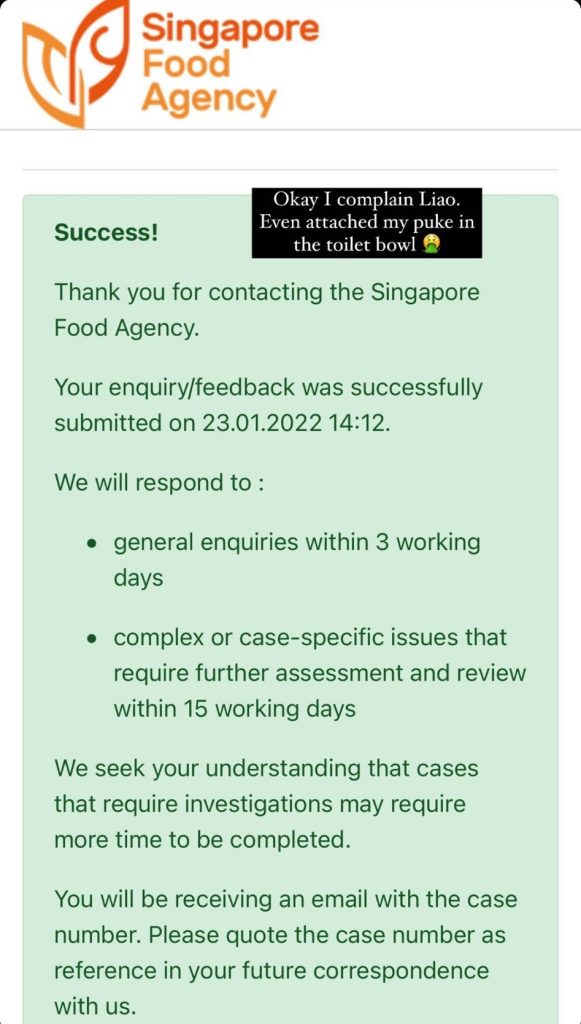 Food item removed on FoodPanda platform
In the last of the images uploaded by the netizen, she mentions that she is glad that FoodPanda has done something about her feedback, as the food item 'Lor Mee' seems to have been removed from the vendor 'Hup Kah Noodle House' menu inside the FoodPanda application.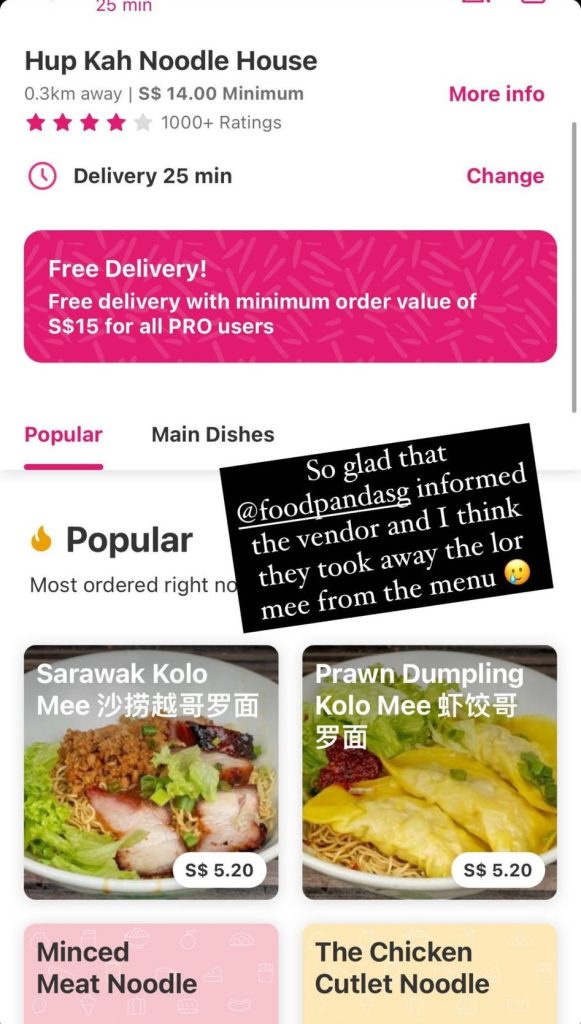 Image source: Instagram/@Lynettetly