Competitive sports can cause rage because of the intensity of the competition. The desire to win, the pressure to perform, and the need to be successful can all lead to intense emotions.
When a team or individual loses, it can lead to frustration, anger, and sometimes even rage. Additionally, players may become angry if they feel that they are being unfairly judged or treated.
Mega-punch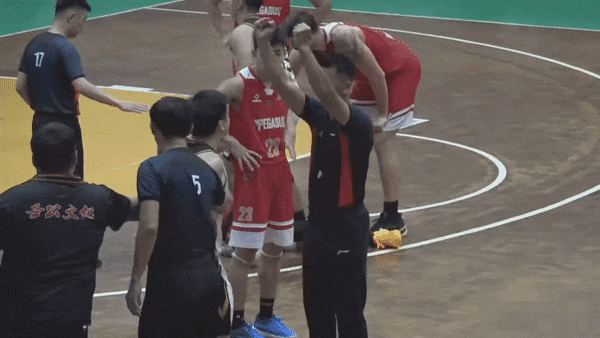 The match took place on 26 November 2022 between Singapore Adroit and Pegasus Sports in Johor Bahru's Batu Pahat Association Basketball court
Local team Adroit's Poh Wei Hao was unhappy after the referee call a technical foul after colliding with another player.
Right after the referee puts out the hand sign for a foul he threw a punch in the face of the referee.
Following the event, the basketball league banned Mr Poh for two years and imposed a S$3,075 (RM 10,000) punishment on the player's club.
We have embedded the point in time where the punch took place
A netizen who saw the incident said: "I don't think this behaviour and action is acceptable on the court! Strongly suspended for the whole life!"
Some netizens called for his arrest "He should be arrested for doing that."
Here are what netizens think:
How many were wished to be able to get into a pro team and compete even locally, this dude just threw away his entire career, hope he gets ban
Not saying punching it s right but but to be fair, that did not warrant a technical foul, Malaysian help Malaysian. Lose liao then give this kind of foul.
In the face sia, hope the referee enjoyed it.