A photo emerged online showing a note that was left on a resident's neighbour's letter box as a warning for their dripping clothes.
The resident was apparently unhappy with his/her upstairs neighbour for not drying their clothes before hanging them out.
He then took matters into his own hands and decided to leave an angry note for the neighbour on their letter box.
The angry note reads:
"Unit upper floor 149, dry your clothing before hang out, don't let me warn you again. If you ignore, your house will get into trouble, cause you area really bloody i—t mother f—– (SIC)".
It is unclear where the incident happened.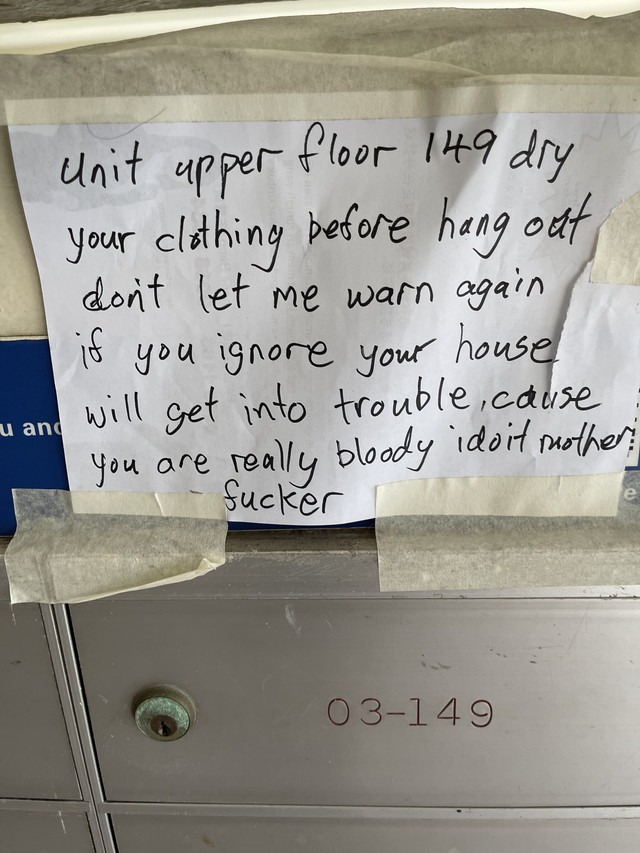 Images source: hdb.gov.sg and Facebook