Looks like the netizens in China have taken it too far this time, they accused a Taiwanese celebrity of being pro-Taiwanese independence and a supporter of the USA just because she posted a photo of herself eating pasta.
This sensitive times comes after U.S.A House Speaker Nancy Pelosi who is a Italian descent landed in Taiwan on the of 2nd August 2022.
They are linking that "Italian Food = Pelosi = USA"
This is a bit far-fetched.
S.H.E girl group's HEBE posted a photo of herself eating pasta on the same day Pelosi landed in Taiwan. Previously, China responded strongly against Pelosi's visit to Taiwan.
China Social Media Going Nuts
Her post on the Chinese Social media platform Weibo went viral and PRC netizens attacked her personally leaving insults on her social media account.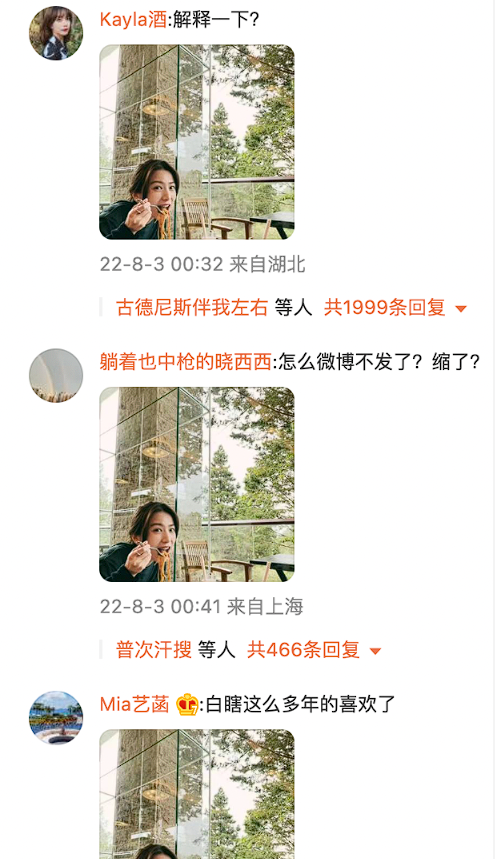 The post was viewed over 2.3 million times in under 24 hours and it was later deleted due to the backlashed she face.
However, netizens already saved the photo and use that photo to comment on her other post intimidating her.
Sensitive
A netizen pointed out that, if posting a photo of her eating pasta equates to being a supporter of Taiwanese independence and pro-U.S. Then the PRC netizens should also stop using toilet paper since it is invented by an American.
Joseph Gayetty is an American inventor which invented commercial toilet paper.