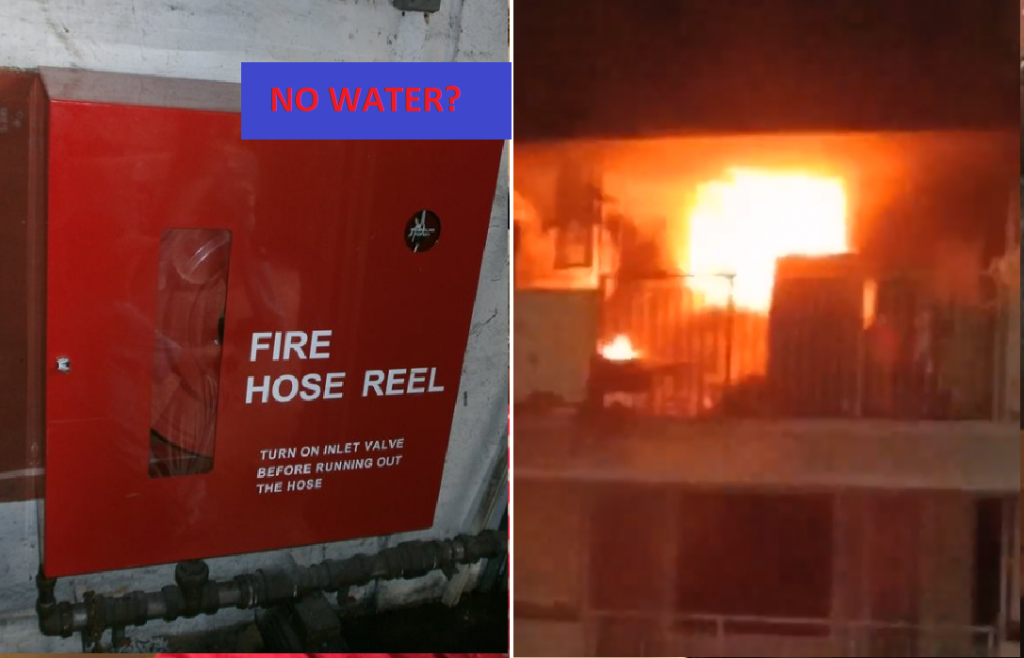 In a video uploaded on Facebook, a netizen uploaded a video of SCDF struggling to put out fire a HDB unit located at Bukit Batok.
The SCDF was shouting "No water No Water". There was no water on the hose reel on that level, firefighters went to another level to use a hose reel and there were no water as well.
The maintenance of the fire hose reel is managed by the Town Councils. This is a very serious problem as we are talking about life and death here!
SCDF issued statements that they will not hesitate to take action against non-compliance with fire safety.
SCDF issues a warning to the council, the town council may be fine up to $5000 or prosecution. What a cheap fine for someone's life.
Video Loading…