non Finance, non loan, non property, non banking, non credit card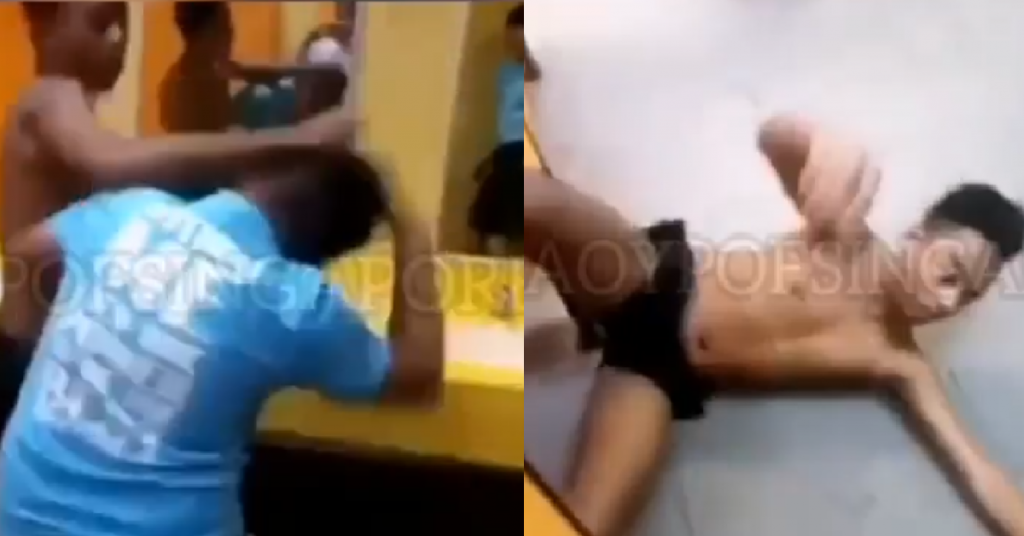 A video surfaced on Instagram yesterday, showing two schoolboys fighting in a toilet – They were throwing punches and kicks (the topless kid even attempted a spinning back-kick that would've made Conor McGregor vomit blood).
From the video, we could ascertain that the boys were in Secondary Two (Person filming the fight: "Oh my god, look at this Sec 2 fighting! (sic)").
The larger kid in blue threw a punch that connected cleanly with the slender framed boy and knocked him out, leaving him on the floor as he struggled to stand up and was in a daze.
FULL VIDEO LOADING…