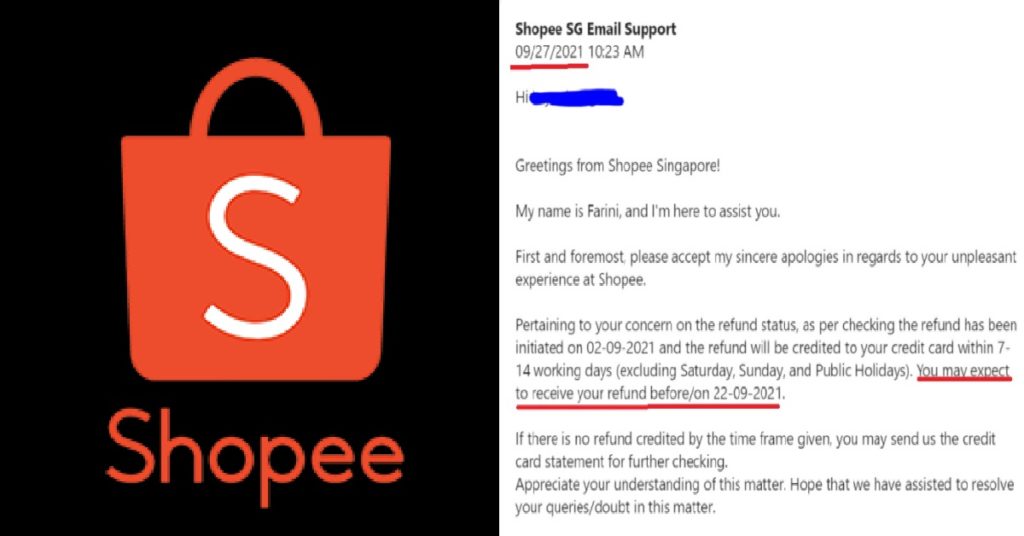 A netizen shared how he requested for a refund from Shopee on 2 September, which was accepted by the platform.
The website stated that the transaction would take 7 to 14 working days to go thorugh.
However, days passed and soon it had been more than 14 working days, but he had yet to receive his refund from Shopee.
So the netizen decided to email Shopee last night (26 September).
However, a woman named Farini, who works for Shopee SG's Email Support, replied on 27 September that he can expect to receive his refund on 22 September, which was 5 days ago.
The netizen then replied to the woman that time travel is impossible.
At the time of writing, it is understood that Shopee have yet to reply him, not have any monetary transactions been made by the company.