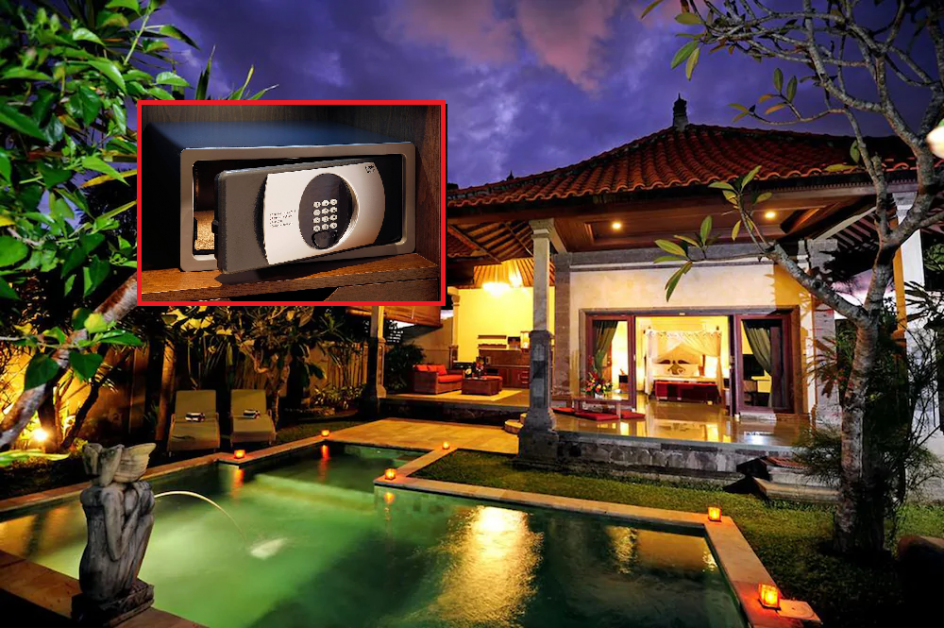 This would have been the beginning of a glowing review, unfortunately, it is not. I gave it 1 star because the villa got broken into on the last night of our stay.
We stayed from Sunday (3Nov) to Tuesday (5Nov). We were assigned to Lantana Villa, a 2 bedroom villa.
On Monday evening we were out for dinner at 8 pm and came back at 12mn and discovered very quickly that our things were stolen. We lost money and valuables with extremely high sentimental value. Front desk was informed and very soon we found traces of break-in — damaged window lock (windows are hidden by curtains), bathroom doors are unlocked, sliding doors are not working properly, safety deposit box is cranked open, etc….
I never knew a safety deposit box can be crank open that easily.
The past 3 days (today inclusive) has been upsetting and heart aching, as amongst the things stolen it included my wedding & engagement rings.
It is extremely upsetting to know that despite doing due diligence, i.e. keeping our valuables under lock & key, keeping valuables inside the safety deposit box provided in the room, ensuring doors all locked before leaving the villa, it is still not enough to prevent crime. The burglar(s) came with intent, knew his/her way around very well and obviously knew our whereabouts pretty well.
Why did I say the burglar(s) came with intent? It's because they even had time to erase traces of their actions by keeping things in the original state as much as possible. It is hard to tell if we don't pay attention at first glance. For e.g. The burglar(s) had time to break the luggage lock > open up the luggage > go through items that kept in pouches > take out my jewelry box (that's inside one of the pouches > close the luggage and placed the damage lock back on to make it looks like the luggage has not been opened.
Perhaps they were hoping that we were out partying and will come back drunk and not notice things amiss until the next day and will be too late to do anything since as travelers we would naturally lean towards catching the flight home than go through the hassle at the police station. Well, we'll never know the truth.
Throughout the ordeal, the hotel staff repeatedly assured us of their security protocol, how much they trust their staff, how this is the first break-in case in the entire 10 years of operations. From the facts I've seen, stories I have heard, how the staff reacted (doesn't seem like a team who first dealt with break-in), I'm sorry but it is very hard to trust everything was said but I had hope that perhaps the local police will prove me wrong.
A police report has been made, CCTV footage has been checked, Bali Aroma is still following up with the police on the investigation and I'm waiting for the status updates. I thank the Duty Manager Heru for accompanying me to the police station and staying with me throughout when the issue was first reported.
I am disappointed at the level of security within the property and the state of the locks within the villa. I have not heard back from Bali Aroma on their service recovery plan and their follow-up investigation results. I wish their current staying guests all the best. I urge the owner to make improvements.
Yes, the villa is beautiful. Yes, the staff makes the stay very pleasant and welcoming. Yes, it oozes local Balinese charm but I want to caution that the extent of old school Balinese charm includes the choice of hardware, ie locks use for villa doors, bedroom doors, bathroom doors, and windows.
Good luck. Choose wisely, stay with care.