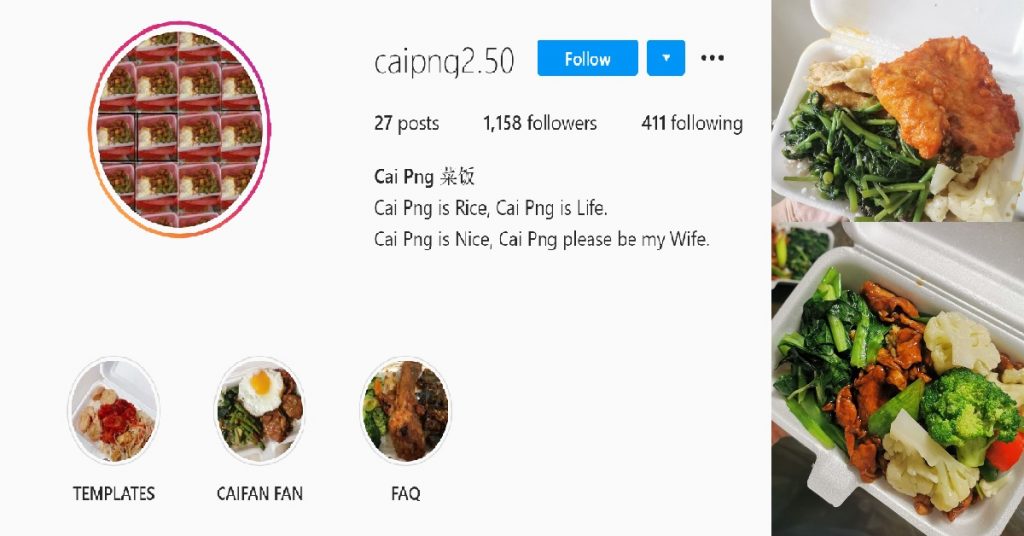 An Instagram user created an account wholly dedicated to the love of his life, Cai Png. (Which translates to Mixed Vegetable Rice)
The Instagram's handle is @caipng2.50 and the page's biography reads: "Cai Png is Rice, Cai Png is Life, Cai Png is Nice, Cai Png please be my wife."
Romeo and Juliet, Jack and Rose, Bella Swan and Edward Cullen, y'all can sit down now. There's a new pair of lovebirds the internet admires now.
At the time of writing, the page has already more than 1100 followers whom we assume to be equally avid lovers of the quintessential "national dish" of Singaporeans.
The user writes affectionate poems dedicated to Cai Png, such as:
I may have cried a little reading the love poems.
I can only hope I find someone who loves me as much as @caipng2.50 loves Cai Png.