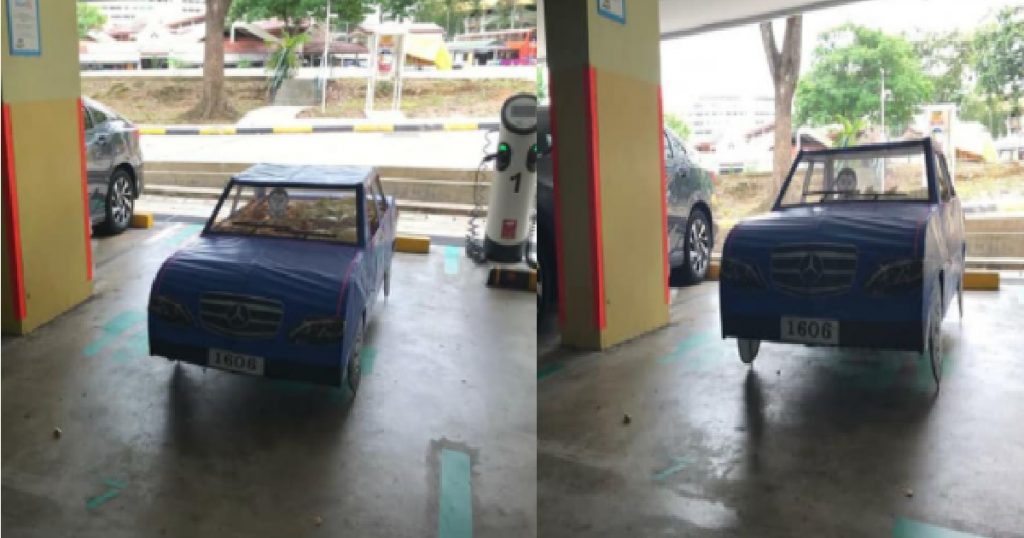 A "car" was seen parked on a multi-storey carpark parking lot.
Sounds normal doesn't it? Well, it isn't just any car; it's a paper car offering, the ones that the Chinese burn for their departed loved ones and/or during Hungry Ghost Festivals for the dearly departed.
The paper car offering could be seen parked at an electric vehicle charging point.
it is unclear where the incident happened or whose car it belongs to.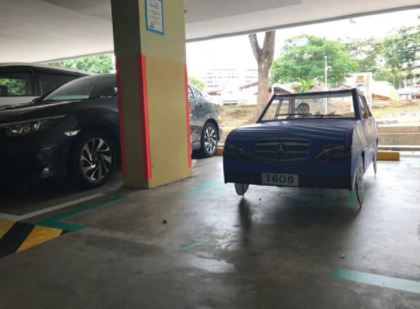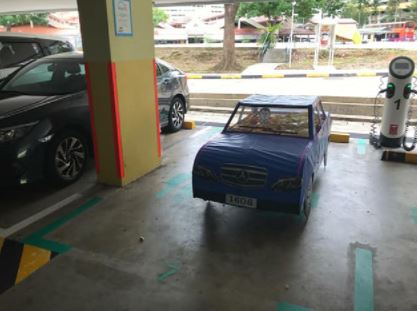 Images source: Tim Tim via Complaint Singapore Facebook