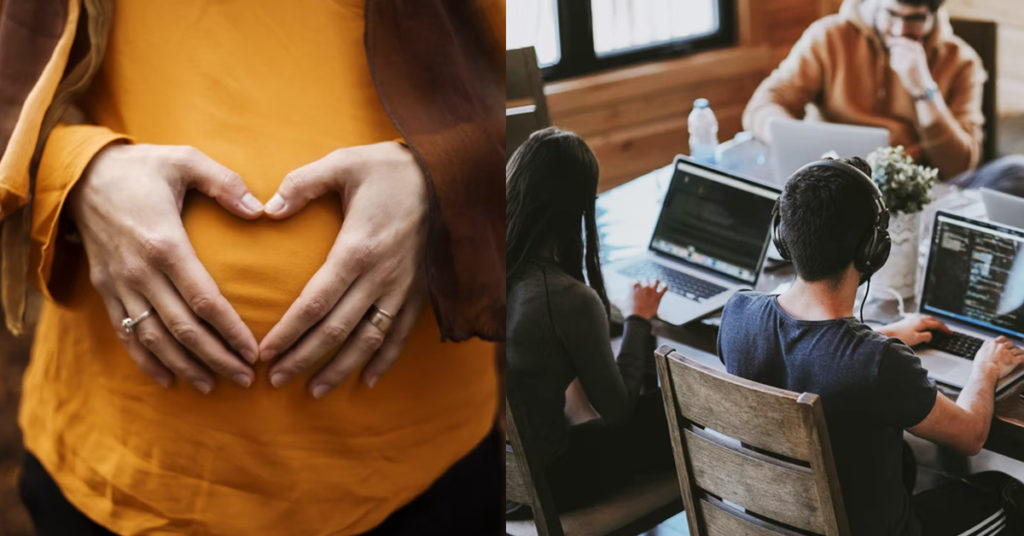 A worried parent shut his concerns on Facebook after his son make a classmate pregnant.
Here is the story 
My son just started at a local Polytechnic this year and within 6 months of enrollment, I received a call from a parent of his classmate.
The woman on the phone said that she is the mother of so-and-so and claimed that my son had made her daughter pregnant. Initially, I thought it was a scam call and did not think much about it and I hang up the phone. But my phone was continuously ringing and I had to call the school to confirm the school said that they have no knowledge of this incident nor did they reveal my mobile number.
I question my son about this phone call and he said that it was complete nonsense and probably a scam the next day a woman came to our house and said that she's the parent that called yesterday, she was not alone she came with a younger girl which I assumed is the daughter as she looks about my son's age
I asked my son if he recognize her and he ran into his room to hide (which is tell me the answer). I open the door and let them in and the woman gave me a letter from a doctor stating that her daughter is pregnant. Thankfully my wife is not around or he will be a lot of trouble.
I called my son out of the room and he finally admitted that he did the deed he tried to explain himself saying that it was an accident.
Before taking any further actions I told the woman that we need to make sure that my son is the father of the child but even before that we need to decide if we are keeping the child as a paternity test before giving birth is dangerous for the mother and the child. And since her daughter is of legal age to make the decision she should be part of the decision making. However, the woman insisted that she will make the decision I told her it's either a joint decision or she can get out of my house and I'll take it that it has nothing to do with me or my son.
The woman angrily leave the house dragging her daughter alone but her daughter had tears in her eyes while looking at my son while he is looking at the floor.  I told my son as a man sometimes you have to take responsibility and of course, I told him being a father is tired and it's not cheap, I told him even now we took a loan for your school fees and we are still paying for it.
The moment one is born the parents have to be not only service loans but also Hospital fees, we have to continue paying until a child can grow up to be a man. I hope he learned something today.
To all the parents out there, if your child has done something terrible make sure that your child is taught about responsibility and that's the only way they can grow up to be a good adult and a good parent in the future.