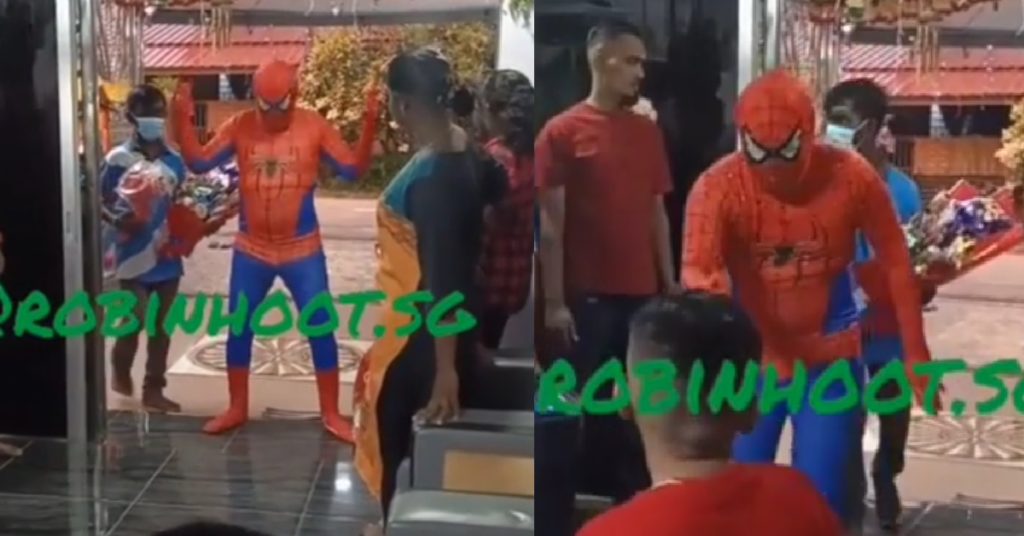 A video emerged online showing "Spiderman" with a few extra weight around his belly.
He was seen at a kid's birthday party to surprise the birthday boy, and he was seen struggling to squat down in his skin tight body suit.
A netizen commented that he probably gained a few extra kilos because there were no more bad guys to fight after Thanos' army was defeated.
The video was not taken in Singapore.
FULL VIDEO LOADING…
Source: @robinhoot.sg on IG