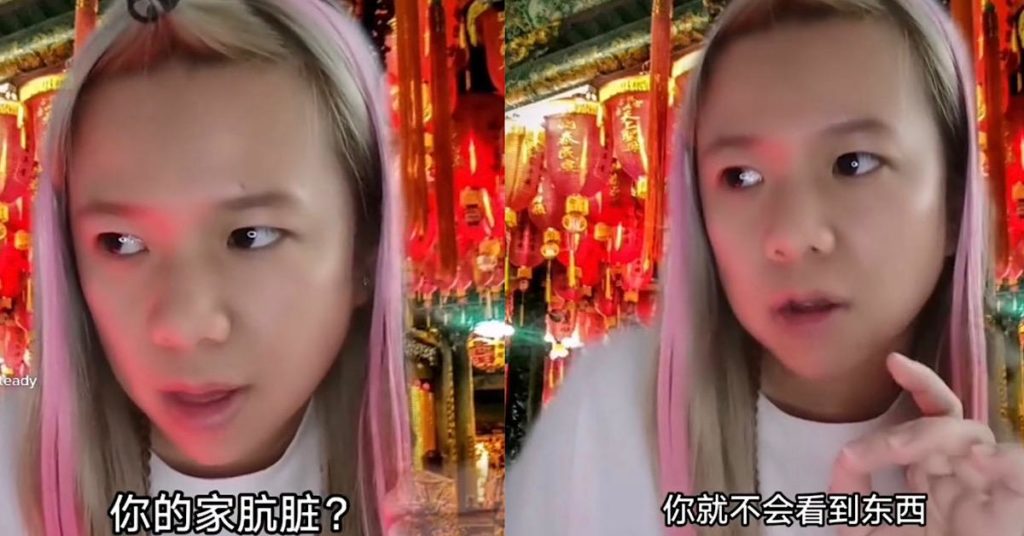 A recent parody video by our Singapore Ah Lian has emerged on Tiktok.
This time, she plays a medium giving advices to people who "consult" her with regards to them seeing "dirty" things.
She came up with a few funny and absurd suggestions that one should do if they encounter dirty things.
Check out the video to hear the suggestions given by her.
Full video loading…
Image and Video source: Tiktok @aizaiaisteady