non Finance, non loan, non property, non banking, non credit card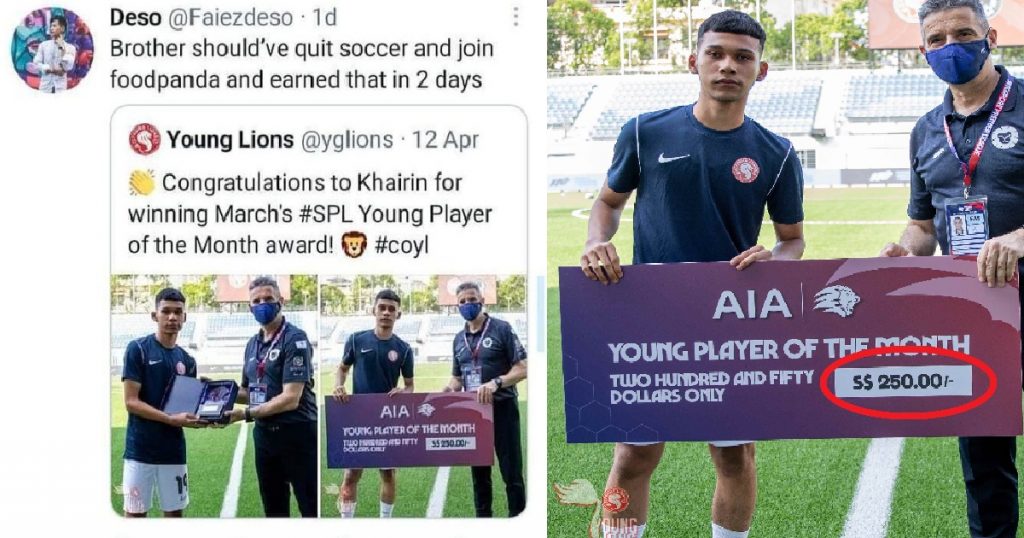 A Singapore footballer named Khairin recently won the Singapore Premier League's Young Player of the Month award.
He was then awarded a prize money of $250.
A Twitter user then poked fun at the scant and slight monetary reward, saying that the footballer should've quit football and joined Foodpanda, where he could earn that amount in 2 days.
Imagine working your socks off, training everyday to improve yourself on the football pitch and you get rewards for it with $250…
LOL!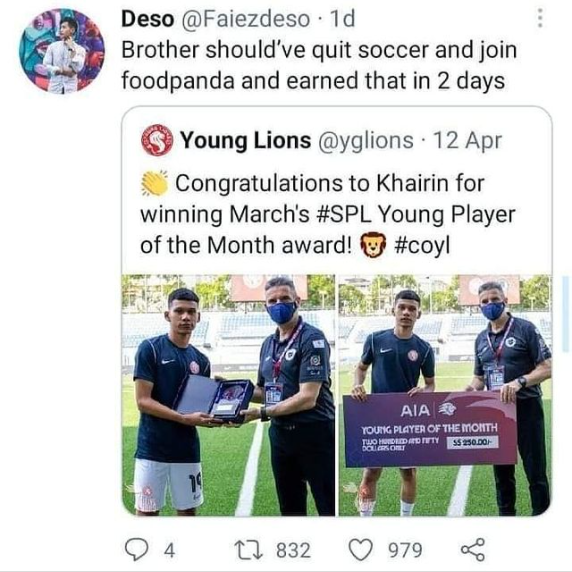 Images source: @Faiezdeso, @yglions on Twitter and @netiizenz on IG