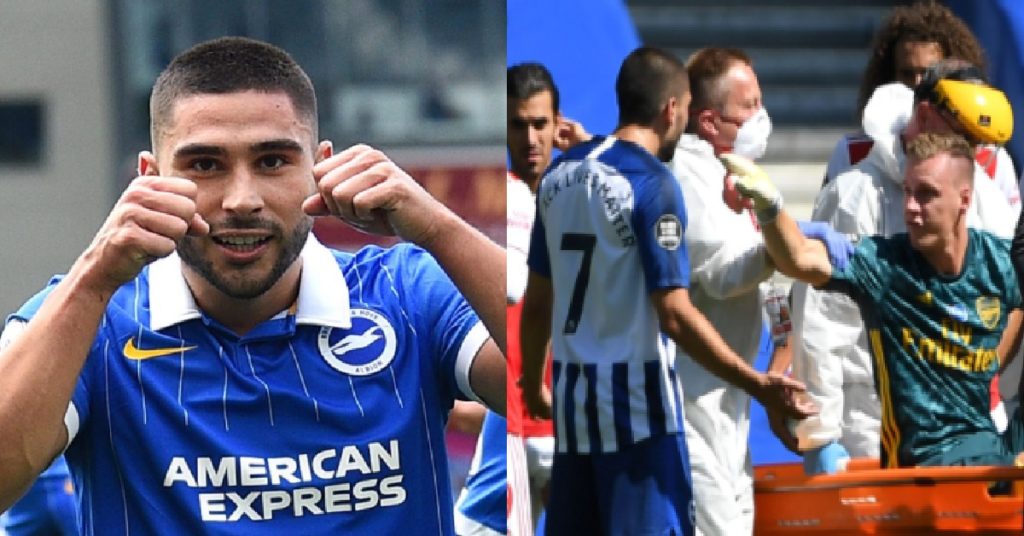 Derek Ng De Ren, 19-years-old, was charged earlier today (3 May) with threatening to kill English Premier League footballer Neal Maupay, who plays as a striker for Brighton, as well as his family.
The Singaporean teenager was charged in a Singapore court for threatening the footballer, who is based in England.
The threats were made last year in June and July, after Brighton beat Arsenal and the victim scored the winning goal; he was involved in a collision with Arsenal's goalkeeper Bernd Leno, who ended up being stretchered off injured.
Maupay then issued an apology to Leno on Twitter.
The English Premier League alerted the Singapore Police Force after the league investigated the matter and found out the "serious online abuse" towards Neal Maupay came from Singapore.
Ng threatened Maupay on Instagram by sending him direct messages on the platform.
His messages on 24 June, allegedly said:
"You think you will get away for injuring Leno? No way in hell bruv (sic)… But don't worry you will be safe you won't be hurt.
"It's more fun watching you feel pain when your loved ones go through suffering."
He then sent another message to Maupay on 26 June, allegedly saying:
"Your family will be attacked later in the day, just watch."
Ng then sent another message on 1 July, purportedly saying:
"You think by reporting my account you're safe? I will kill you and your family."
Ng is intending to plead guilty to his charges and his case has been adjourned to 31 May.
Images source: Twitter and Arsenal Fan TV