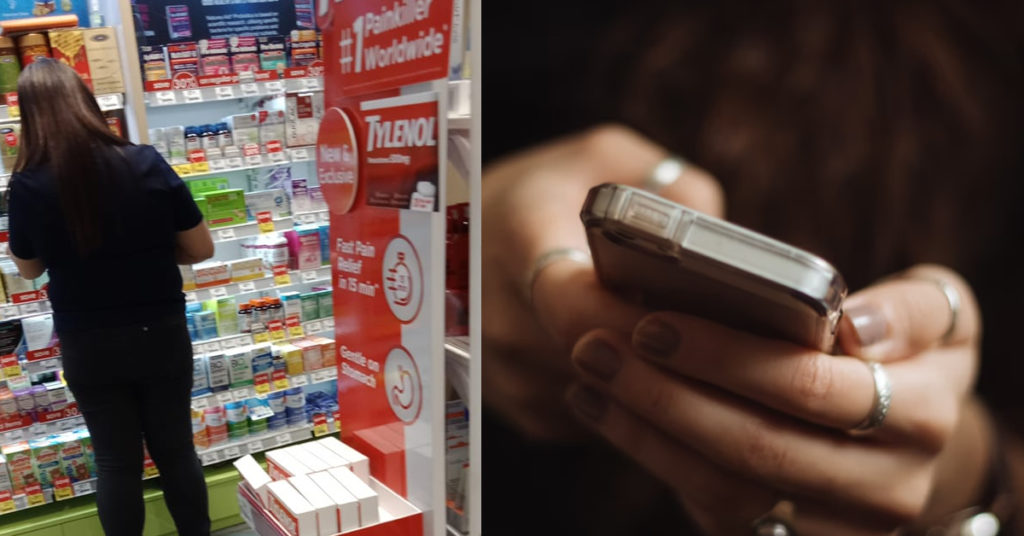 This woman is a staff of Guardian @ Amk Hub outlet.
She was hiding behind a shelf watching videos instead of working! When customers approached her asking for eyedrop, she simply point the direction to them and continue with her video.
When her colleague was recommending product to another customer near her, she move to another location and CONTINUE again.