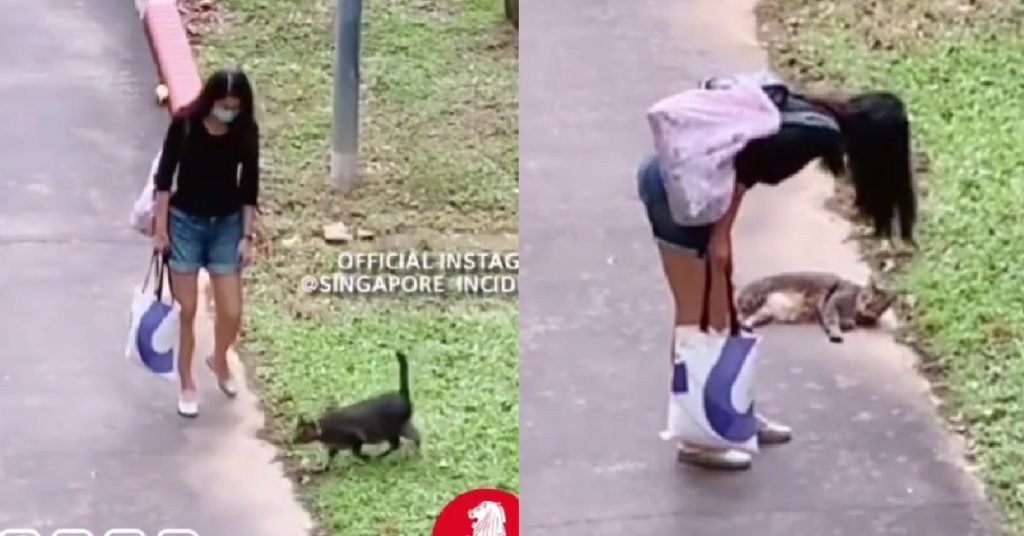 A video emerged online showing a cat asking a woman for affection.
The cat was believed to be a stray cat, and was seen walking towards a woman who was passing by.
The cat then laid down on the ground in front of her and showed her its belly, as if asking her for a belly rub.
FULL VIDEO LOADING…