I'm a tall man, and I'm proud of it. I'm 188cm tall, so I'm used to people looking up to me.
But one thing that I'm more proud of is my ability to knock down desperate aunties on the MRT. You see, old aunties have a knack for snagging a good seat on the train, and it often means that the older ladies have to dash in before passengers alight.
I have to admit, I do enjoy the feeling of snatching a seat away from a desperate auntie. It's like a small victory, a triumph of my speed and agility. I'm not proud of it, but it's a reality.
I'm also not proud of the fact that I often don't offer my seat to elderly people, even though I know I should. But I guess it's a survival instinct.
When they enter the train they always dash in like playing American football or rudgby.
There was once I was at Jurong East MRT, the auntie dashed in and I was about to alight. I just stand and waited for the door to open completely.
I firmed my shoulders and the auntie bang into me and fell down.
I did not help her and step over her to get out of the MRT before laughing at the auntie like the Simpsons character Nelson "HA-HA".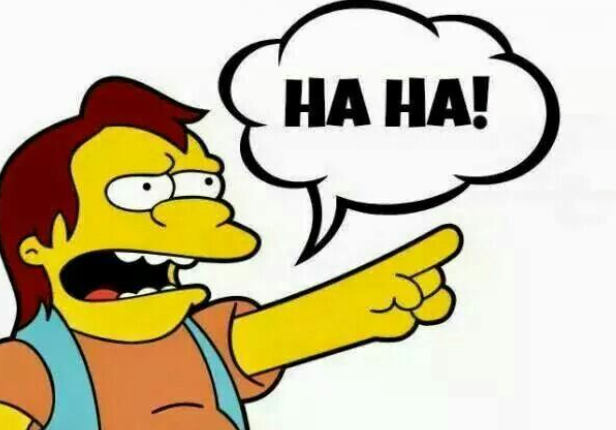 If you're an auntie reading this
I make it my life mission to knock you all down on the floor since you bunch of clowns cannot let people alight from the train first.
If you let me out off the train first you won't fall down. Simple as that.