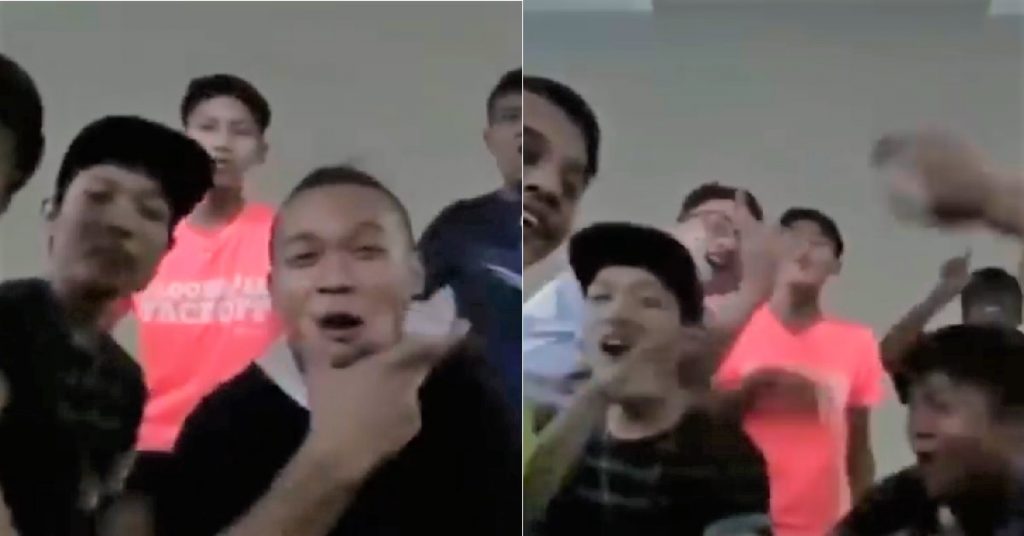 A video of teens singing and chanting "Airport, Airport", This "airport, airport" typically means nothing for the layman.
But the "Airport" term is normally used to refer to members of the 369 secret society.
The video has since gone viral after it was published earlier today (June 14).
It is unclear when the video is shot, lets hope this teens are not gathering during the pandemic.
Video Loading…
No one in Singapore is supposed to chant any sort of gang poem in public.
Under the Societies Act, anyone convicted of being a member of an unlawful society such as a gang or secret society may face a fine not exceeding S$5,000, a jail term of up to three years or both.
Source: Hibino Yua Chan