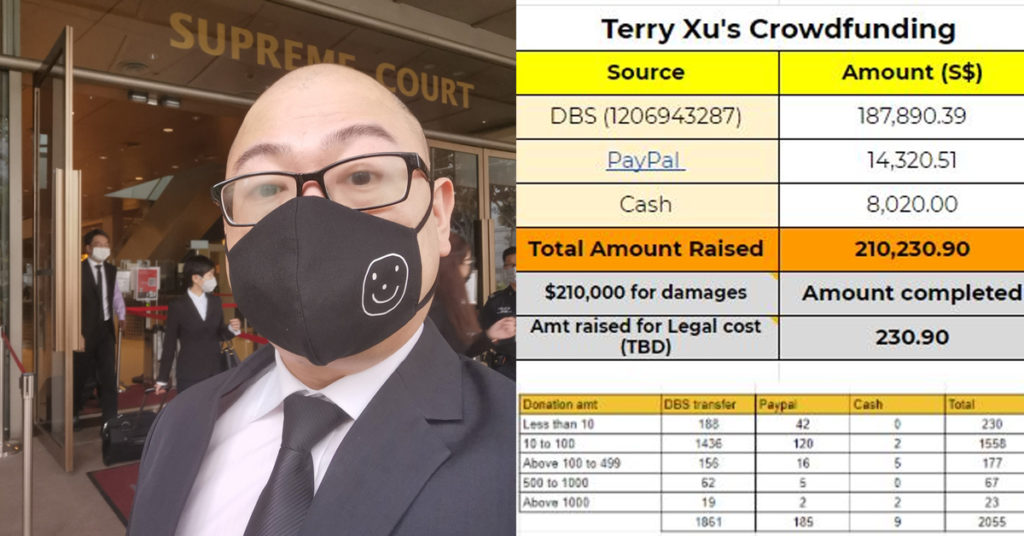 Terry Xu who was ordered to pay the Prime Minister of Singapore $210,000 has managed to crowdfund the amount as of last night (Sept 19).
In his Facebook post he said:
As of 11.59 pm today, you have helped to raise S$210,230.90 which is 100.11% of the S$210,000 that the Prime Minister had been awarded for the libel suit he brought against me.
In total, 2055 individuals have come together to raise this amount.
The donation amounts range from S$0.01 to S$5,000.