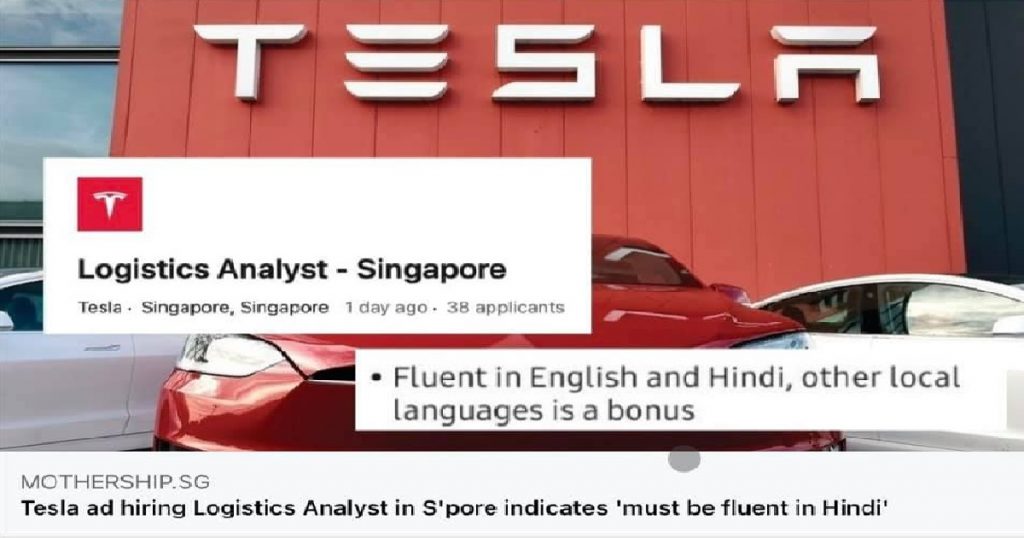 The well-known electric car company Tesla, which over the past years has its stock rose up high is hiring in Singapore. The recruitment advertisement has been put up.
Other than the usual job criteria requirements, one particular requirement that tesla added caught some attention from people. Tesla has added a requirement which is to be fluent in Hindi, while other local languages are a bonus.
Is being fluent in Hindi a must or should it be a bonus point? This caught some of the people wondering about it.
The company has then removed the fluent in Hindi requirement from its website recruitment ad.