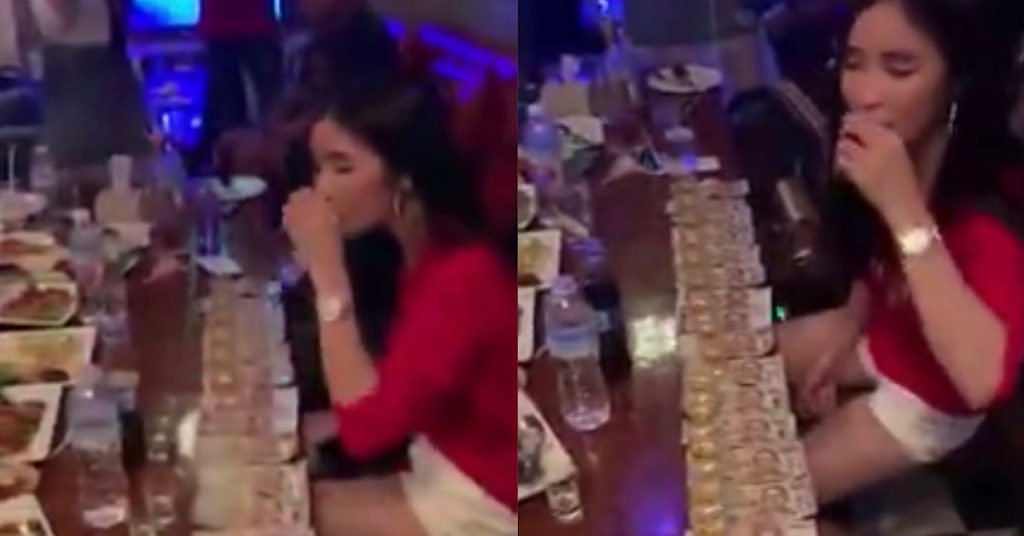 An old video emerged on Facebook of a party taking place at a KTV in Thailand.
The Thai girl in question was seen drinking shot after shot, in exchange for the 1,000 Thai Baht rewards that were placed under each of the shots she manages to finish.
People inside the KTV were also seen cheering her on.
Drink until forget the father and mother name also.
Full video loading…