Northern Thailand Tak Province – On December 8 2022, 4 men black dressed in black clothing from head to toe broke into a gold shop and they were seen carrying weapons. The owner's responds were to shoot them with a shotgun.
After breaking through the glass door, the robbers began to cut open the protective steel bar with a cutter.
One of the man was armed with a pistol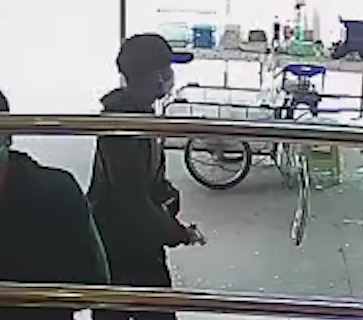 Man injured
While one of the men was trying to cut open the steel bars, two other men were on the lookout.
The owner of the gold shop responded immediately and started shooting at them. The robbers flee likes ants and one of them was caught on camera trying to escape on his motorcycle.
However, it seems that the owner managed to shoot him before he could start his bike and he ran momentarily before he got shot and lay on the road.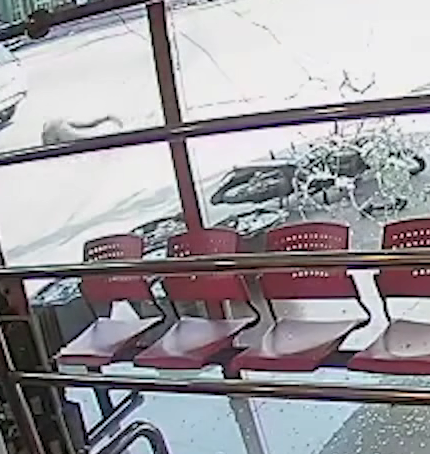 The man who was seriously injured during the robbery was taken to the Somdet Prachao Taksin Maharat Hospital for treatment before being transferred to another hospital in the Phitsanulok province. Despite some rumours of his death, the man is still alive.
The two other robbers managed to escape on a motorbike and are still at large. The police believe that they are Burmese nationals and may have attempted to cross the border into Myanmar. CCTV footage captured their faces clearly.
Gold shop owner is a master marksman
According to the police, one of the men involved in the robbery had committed another robbery that took place on February 12 of this year at a gold shop in Phop Phra district in Tak province, where the thieves stole 182 baht of gold.
Major Kitti Kerdphon, a soldier and shooting range instructor, stated that the gold shop owner, Phisit, is trained in using firearms. He also revealed that Phisit is a gun enthusiast and has been practising at the shooting range for over eight years. In fact, Phisit even won a shooting contest in Tak province.