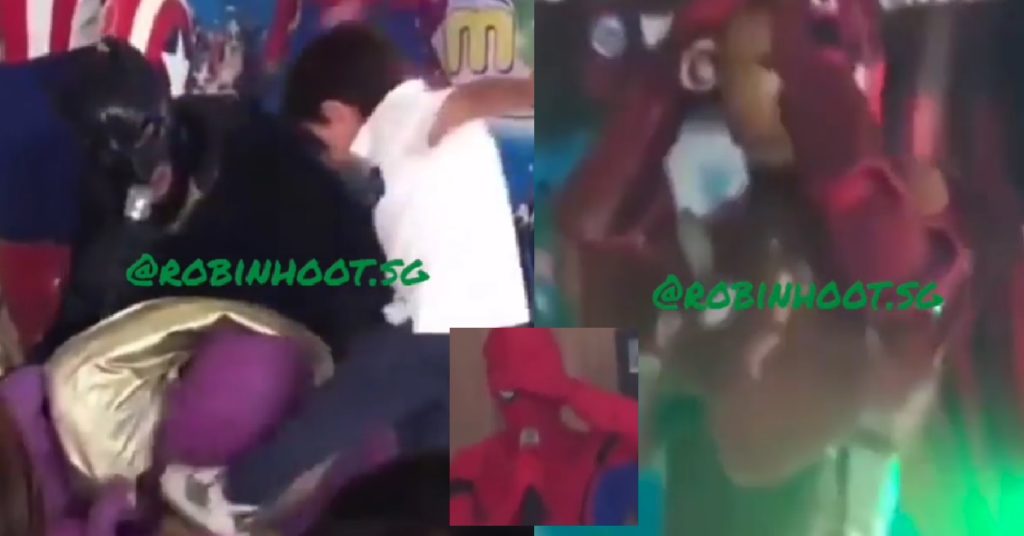 A video emerged online showing the Avengers teaming up with Batman at a costume party for children.
During the show, one of the kids rushed onto the front and kicked Thanos in the face, thinking he was the real villain from the movie.
Soon, a whole wave of children joined in the fray and attacked Thanos.
Batman was seen trying to shield Thanos from the attackers but to no avail, as Ironman and Spiderman watched on in horror.
The video wasn't taken in Singapore.
FULL VIDEO LOADING…
Source: @robinhoot.sg on IG