Bangkok, the capital of Thailand, is known for its vibrant nightlife and entertainment industry. Among the many attractions in the city are its red-light districts, which have gained notoriety for their adult-oriented establishments.
Bangkok itself has the most red-light districts, boasting even more opportunities for adult entertainment than the world-famous sin city of Pattaya.
However, besides the famous seedy areas of Patpong and Nana Plaza, did you know that there are actually 5 red-light districts in Bangkok alone?
Each of the 5 red-light districts in Bangkok actually has its own speciality. Take for instance the Huay Kwang area, which only boasts of soapy massage parlours but doesn't have gogo bars.
Dummies' guide to gogo bars
For context, gogo bars are a type of bar where women dress in scantily clad outfits and dance on stage for the entertainment of the patrons.
The object of the girls in the go-go bar is to get customers to buy lady drinks for themselves and their friends/mamasan.
The girls will be very cosy with you in order to get you to buy them a drink. For each drink, you purchase they will get a portion of the cost of the drink.
Each drink comes with a bill for you and a small slip of paper indicating who the drink was bought for, which they keep and redeem at the end of the night for cash.
You can touch the girls if you buy them a ladies' drink, but further "enrichment" activities after the session really depend on the chemistry and rapport that you have built up with her.
And now, moving on to the 5 red-light districts in Bangkok.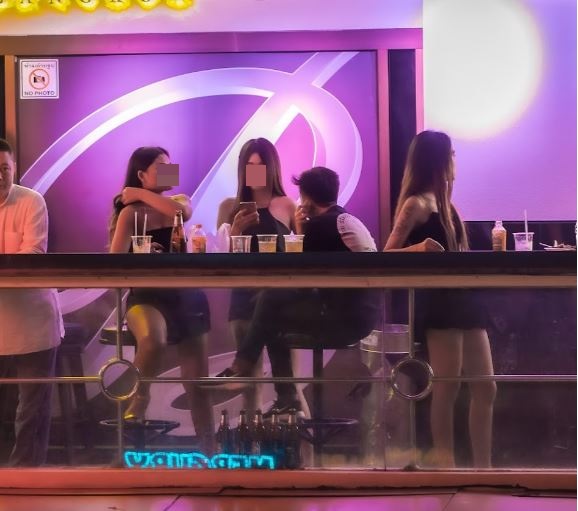 Nana Plaza
Nana plaza is one of the more mainstream and popular red light districts situated in the Sukhumvit area, known for its go-go bars and freelancers looking for customers.
Nana is particularly popular among tourists in the region, and especially so for Western travellers.
The area is full of bars known for their attractive girls, and there are also ladyboys roaming the streets looking for a payday in exchange for their bodies.
Bars offering hand and oral stimulation services are also very commonly found in Nana Plaza, with the most notable "offerings" being gogo bars, beer bars, street girls, ladyboys and African, Russian and Arab escorts.
Nana Plaza is located at the entrance of Sukhumvit Soi 4, with the beer prices being between 110 Baht to 150 Baht. the rates for a short time with the bar girls are up to 2,500 Baht and 6,000 Baht for a long time.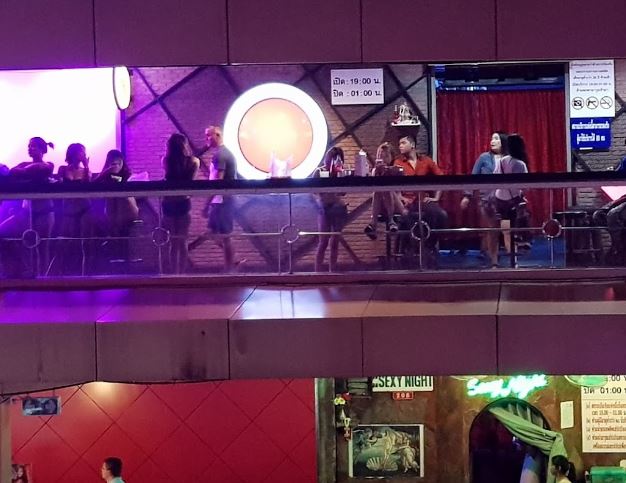 Soi Cowboy
Soi Cowboy, another red-light district located in Bangkok, is the smallest district in comparison to the others, but it is packed with several popular go-go bars in the area.
Legend has it that in the early 1970s, a western man wearing a cowboy hat bought a bar near the Asoke intersection in Bangkok, leading to many bars following suit and slowly transforming the area into the bustling district that we see today, hence the name Soi Cowboy.
Soi Cowboy is known primarily for their go-go bars, with the top 5 most frequented places being Shark Bar, Doll House, Baccara, Spice Girls and Tilac Bar.
There is also a bar called Afterskool, where patrons can enjoy a beer while the ladies give them oral stimulation at a part of the bar deemed the "naughty corner", although there isn't much privacy.
Located at the corner of Asoke and Sukhumvit Road, the beer prices are between 110 Thai Baht to 180 Thai Baht, with the rates for a short time with the bar girls going up to 2,500 Baht and 7,000 Baht for a long time.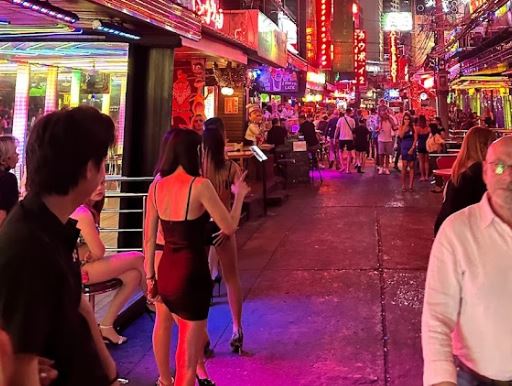 Patpong
Patpong is the second largest red-light district in Bangkok, with a mixture of real ladies and ladyboys at the go-go bars and normal bars, so do be sure to "check" before mingling around with them.
Patpong is known for its beer bars, "adult" shows, gogo bars and ladyboys, and they do have a few bars that cater to men who are into men, so make sure you find out about the establishment before entering.
The adult shows at Patpong are best to avoid because they have a notorious reputation for ripping off patrons. The touts will stand in the streets and try to pull you in.
The general rule of thumb is to avoid establishments with touts trying to promote their establishments in the streets because chances are, you will get cheated.
The gogo bars at Patpong are concentrated into two streets; Patpong Soi 1, which had the most gogo bars including the popular King's Castle 1, 2 and 3; and Patpong Soi 2.
Located at the Patpong Soi 1 and Patpong Soi 2, the beer prices range from 120 Baht to 150 Baht, with the rates for a short time with the bar girls going up to 4,000 Baht and 6,000 Baht for a long time.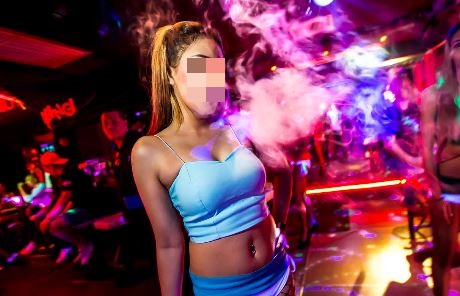 Phrom Phong
Phrom Pong, as compared to the other districts, specialises in more massage parlours that provide happy endings. Although they are not officially labelled as one of the red-light districts in Bangkok.
However, Phrom Phong is rapidly growing as one of the best places to find satisfying massage parlours with happy endings, and it is about a 15-minute walk away from Soi Cowboy.
The massage parlours in the area are open for business in the afternoon, and although the shops are somewhat smaller than the others, they have a good lineup of attractive massage girls.
One of the more popular massage parlours in Phrom Phong is Poseidon, with the rates starting from 1,800 Baht; although they do have girls that look like models on the 3rd floor that cost upwards of 4,000 baht for 45 minutes.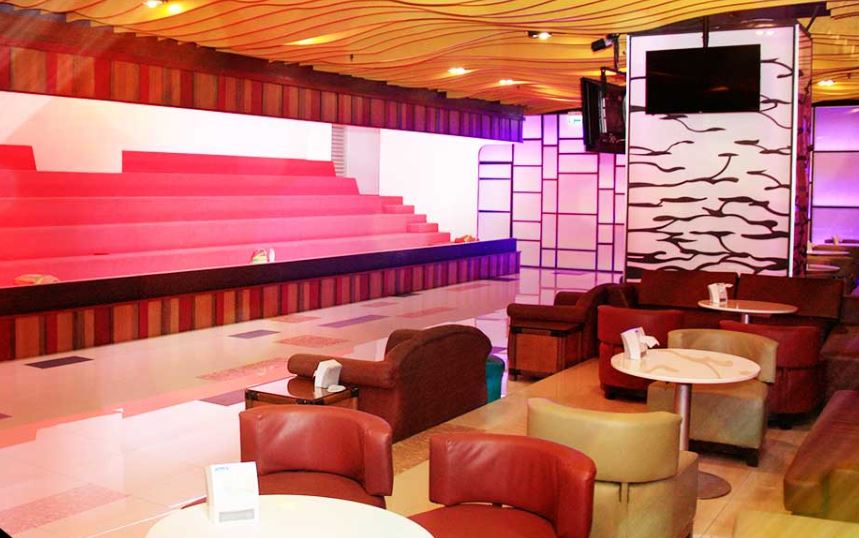 Huay Kwang
Similar to Phrom Phong, Huay Kwang specialised in massages with happy endings, but the difference is that the massages are soapy massages. ie, soapy massage parlours. Unlike Nana Plaza, Soi Cowboy and Patpong, they do not have go-go bars. And just like Phrom Phong, it is also not officially labelled as one of the red light districts.
Situated north of Sukhumvit, Huay Kuang has many girls living in the area and are only a call away for in-call services.
Prices usually start at around 1800THB for fishbowl girls for 1 hour. Model-type girls cost 4000THB for 45 minutes.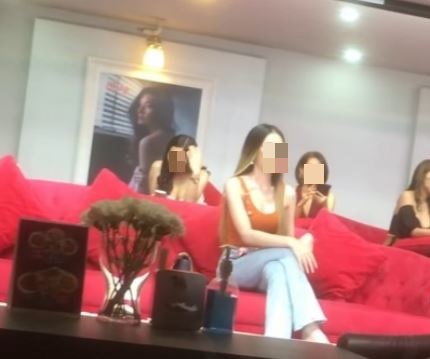 City of Sin
Despite the controversy surrounding the red light districts in Bangkok, they remain popular among tourists looking for a night out. Many visitors are drawn to the area by the exotic atmosphere, as well as the opportunity to experience a side of Bangkok that is often hidden from view.