A video has recently emerged on Tiktok showing snaking queues forming inside a carpark leading to a shop in the vicinity.
As it turns out, the queues were formed by punters hoping to stake their Toto bets at one of the 'luckier' outlets in Singapore located at Block 685, Hougang Street 61, Tong Aik Huat.
Masses of people were seen queuing up in line and at the time of the recording the line had already made a curve and a U-shape all the way deep inside the car park.
Toto draw on Friday, 11 February 2022
The TOTO draw which would be held on Friday, 11 February 2022 at 9:30pm and has a prize amount of $16million and it is possibly the largest prize pool in the history of the draw according to a list by Singapore Pools.
This was after the draw on Monday, 7 February 2022 had no winner which snowballed the supposedly $11million prize pool to its current sum of $16million.
The $11million prize money is for the yearly Ang Bao draw, which happens during the Chinese New Year period every year.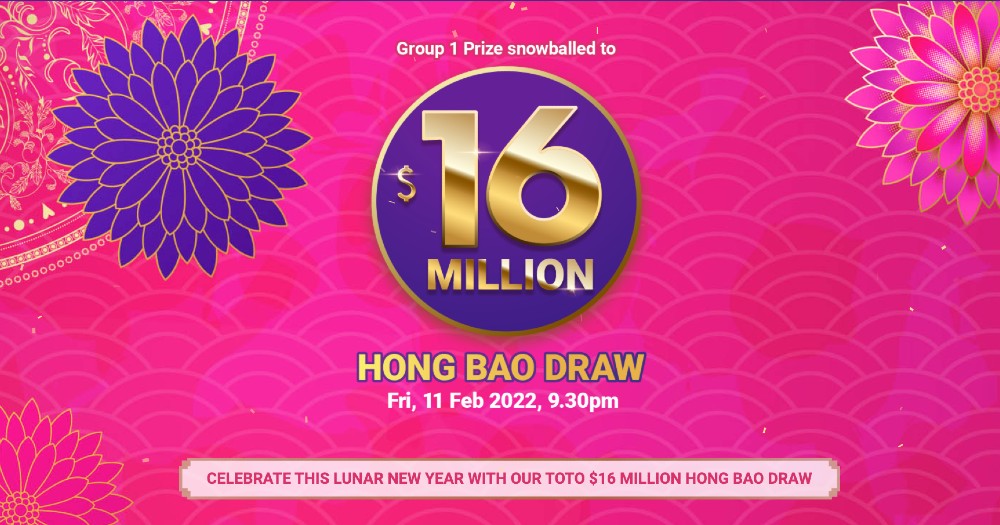 Tong Aik Huat outlet a 'lucky' outlet
According to a 2020 report from the Smart Local, Tong Aik Huat ranks at number one in terms of number of winning tickets which gives lucky punters the biggest prize pots.
A total of 10 Group 1 winners were reported to have brought their tickets from the Tong Aik Huat outlet at the time of the report.
This explains why many superstitious punters will visit the outlet and are more than willing to queue for tickets there, hoping to be one of the lucky ones to take home the big prize.
Longer opening hours
To accommodate to punters who wish to purchase a ticket for the draw, Singapore Pools will extend their hours to cater to the needs of all.
On 11 Feb which is the day of the draw, the main branch of Singapore Pools will open from 8am to 9pm while other branches will open from 8:30am to 9pm.
Other authorised retailers will open from 8am to 8pm from Feb. 8 to Feb. 10, and 8am to 9pm on Feb. 11.
Full video loading
Image and video source: Singapore Pools, Tiktok/@melvin7228
Related