The Ang Bao draw for Chinese New Year 2022 has just concluded and the results for the draw has been announced.
The 6 numbers that were drawn are:
"09, 13, 14, 16, 18, 28"
and the additional number is "10"
Here is the screenshot of the results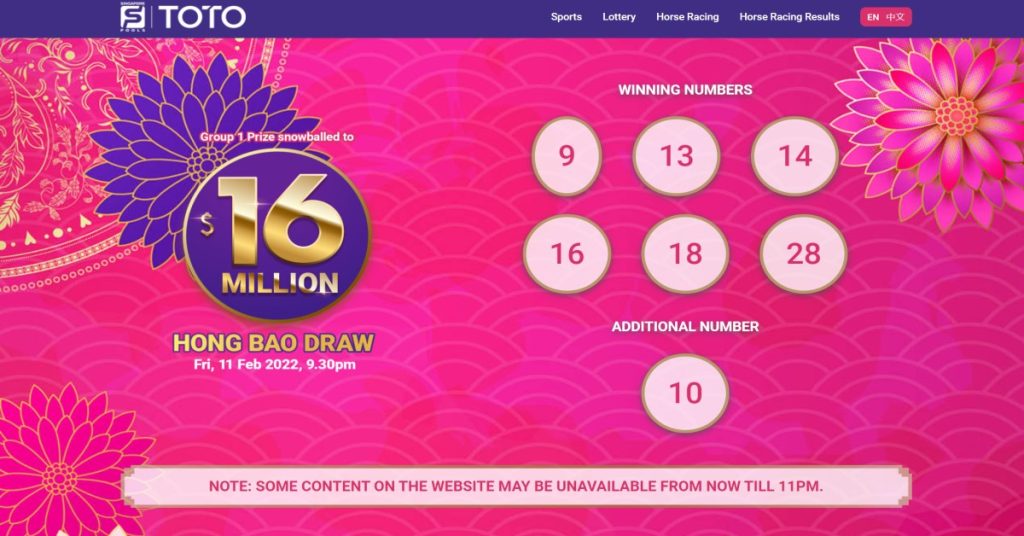 At the time of posting, it is unknown as to how many people have won the top prizes of Group 1 and Group 2 and the amount won is also unknown.
The outlet which the winning tickets are sold at are also not known at the point of time.
Well but at least we know, there will be new millionaires in Singapore tonight.
Stay tuned to find out more details.
Image source: Singapore Pools