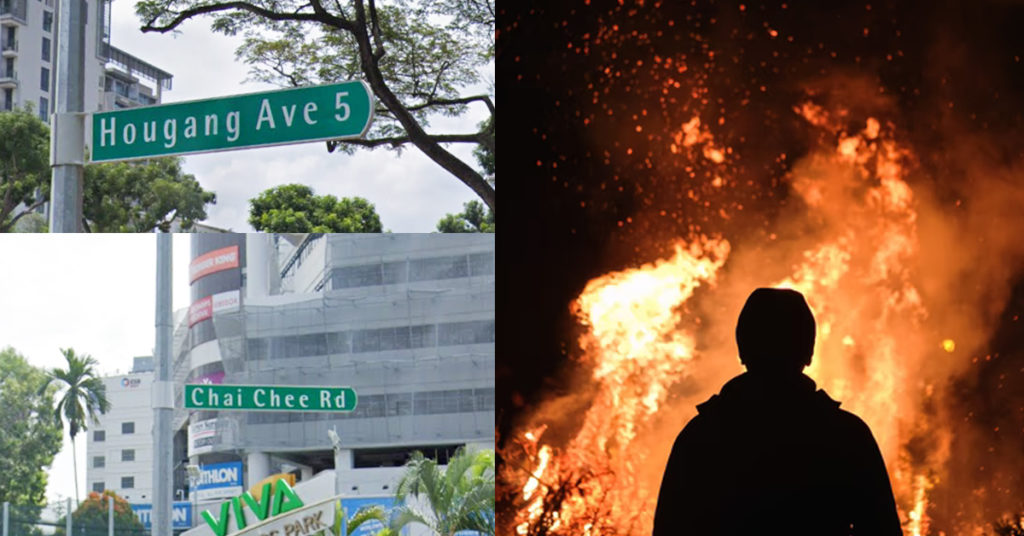 Two males, ages 20 and 21, have been detained for their alleged participation in a series of loanshark harassment incidents.
Two incidents of loanshark harassment were reported to the police on September 20, 2021, at Hougang Ave 5 and Chai Chee Road, where the doors of residential apartments were set on fire and writings were discovered on the walls alongside one of the units.
Officers from the Criminal Investigation Department, Ang Mo Kio Police Division, and Bedok Police Division determined the identities of the two individuals and detained them on 24 September 20 in the vicinity of Telok Blangah and Sembawang Way, respectively, using pictures from CCTV and police cameras.
The men will face charges under the Moneylenders Act (Revised Edition 2010). Loanshark harassment entails a fine ranging from $5,000 to $50,000, as well as a mandatory jail sentence of up to five years and up to six strokes of the cane for first-time offenders.