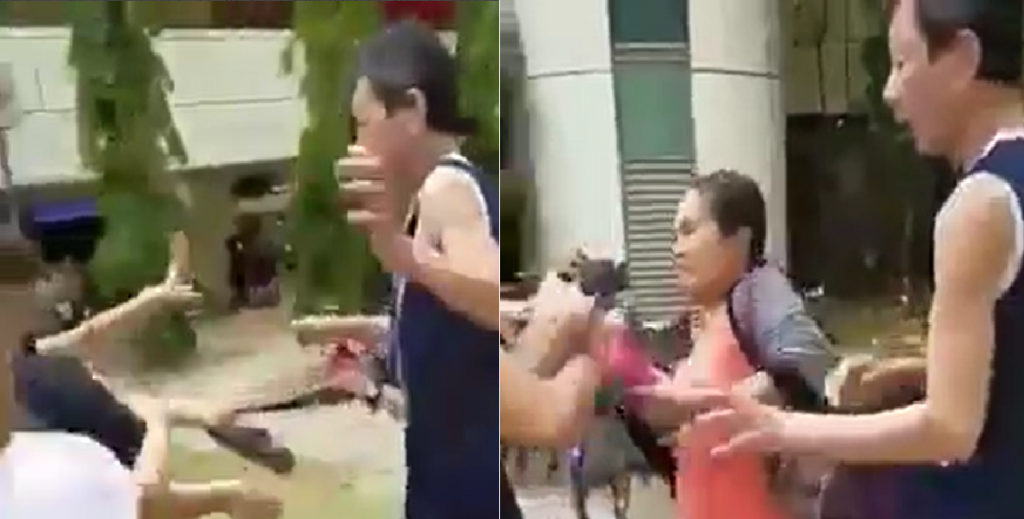 A video was uploaded on Facebook of two women fighting.
A man believes to be a passerby tried to stop the two woman but gets hit by them during the confusion.
Due to the poor quality of the video, it is hard to tell the location, any netizen the recognizes this place can leave a comment.
Full Video: