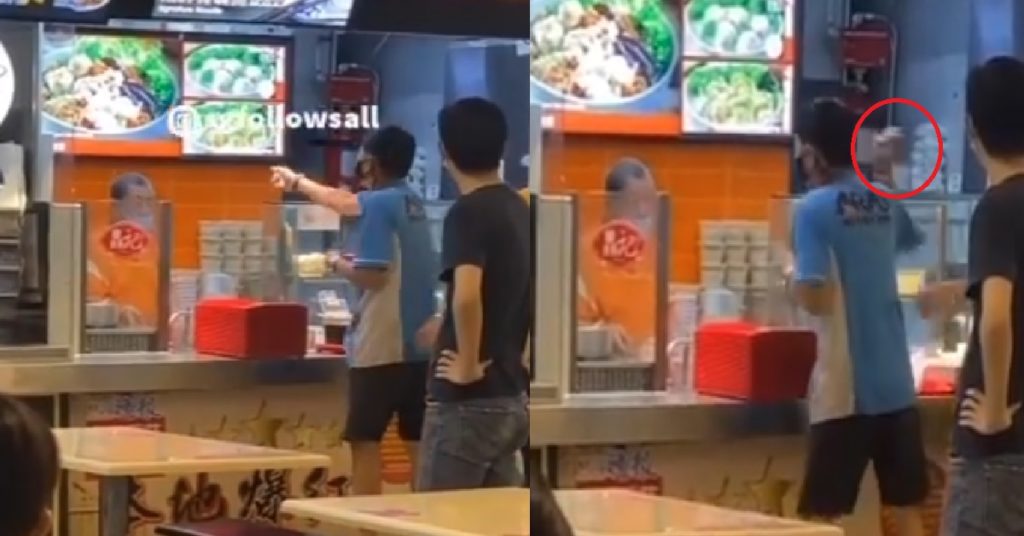 A netizen recounted an incident that happened at 888 Plaza in Woodlands, where an uncle was trying to start a fight with a noodle stall hawker.
Here is the story:
"Hi, when my parents were buying food at the hawker stall earlier and they heard a commotion.
When they turned their head towards direction of the noise, they heard an old man shouting to the hawker and it got so bad to the extent that the customer threw the bell for ringing orders at the cook.
I don't know why my Dad recorded this in time but he didn't report it to the police.
I was at home so I didn't witness this and my parents don't know how the old commotion started.
This took place at 888 plaza in woodlands at 7.13pm. Before anyone ask why my father didn't do anything to help the old man or others, the customer was so out of control so to not do anything but record evidence is the least one could do or call the police.
In the end my parents told me another passerby just told him to go away and no one is sure whether a police report was made."
FULL VIDEO LOADING…