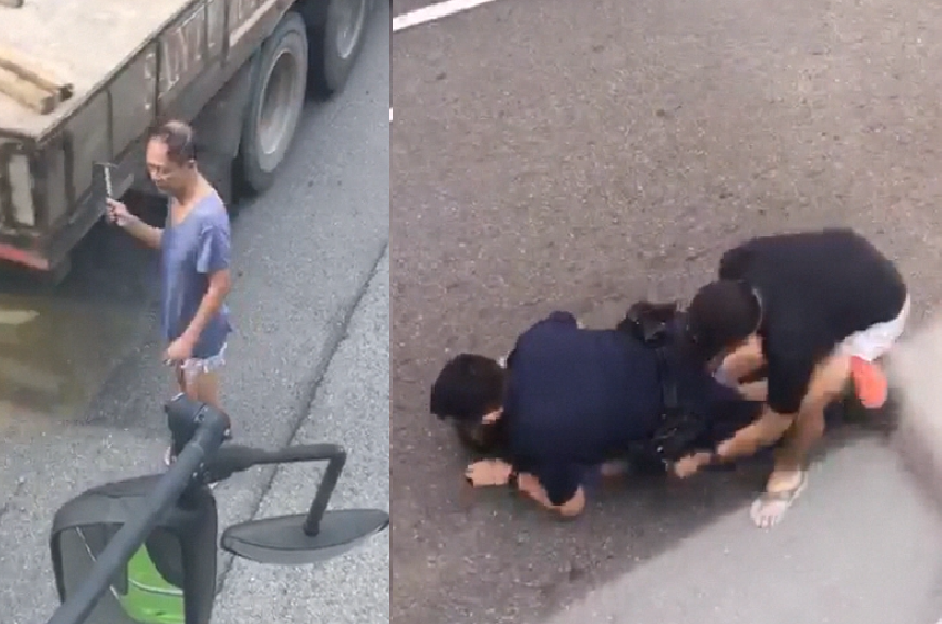 A man was spotted by one of our writers when he was on his way to Kaki Bukit.
Right after he exited Bedok reservoir from PIE, a man wearing a blue shirt was seen blocking vehicles.
A cement truck was seen stopped by the man and he hit on the truck with a hammer violently. Our writer describes the man as mentally unstable and was later seen stopping another vehicle on the 2nd lane.
Our writer witness the incident happened earlier today(27/11/19) at around 4 pm at Bedok North road near the traffic junction of Bedok Reservoir Road.
The police were later on the scene to stop the man.
Video Of Hammer Man Loading…