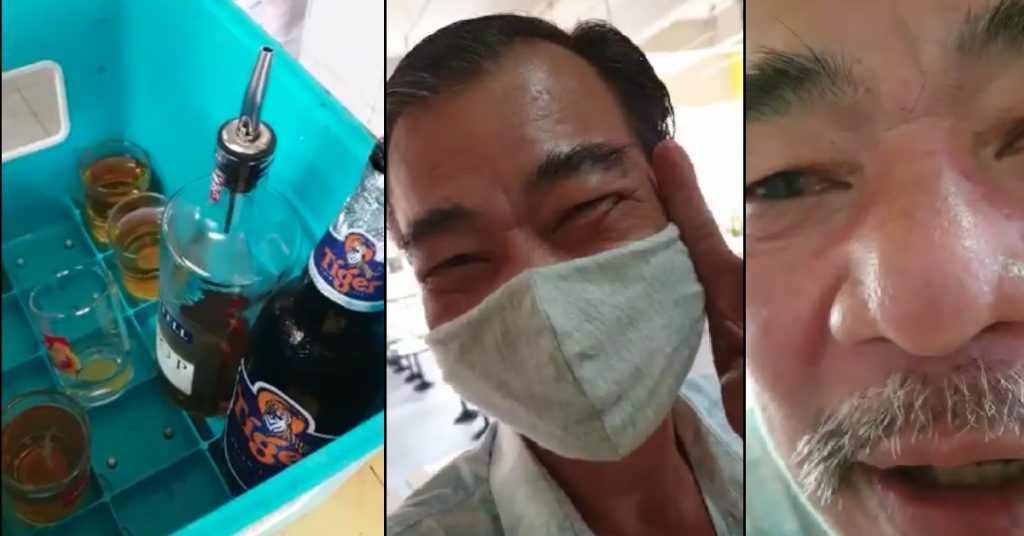 Nowadays we have the smartest Singaporeans, break the law but shoot a video and post in social media.
Today a man was spotted Chinatown Complex Market, he recorded a video of alcohol hidden in a plastic chair.
A bottle of Martell and a bottle of Tiger Beer was spotted with a few glasses.
Full Video Loading…